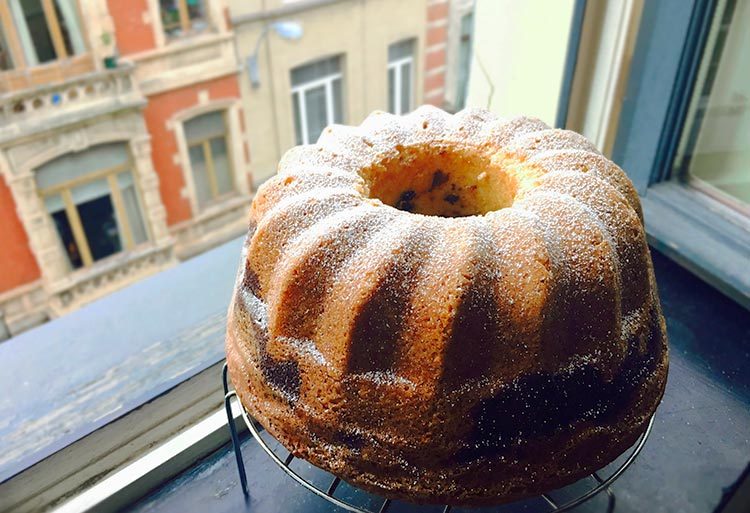 So the Germans are very specific about birthdays. It is strictly forbidden to wish someone a happy birthday before the day itself (unless you are actually intending to curse them).
As far as cakes go, there is only one option. There is only ONE German birthday cake: Marmorkuchen.
I made one for Felix's birthday, and it was apparently absolutely perfect, the right texture, the right taste, the right consistency. Since then I've repeated the recipe twice and both times it hasn't come out 'just right' according to the German experts.
I've always used the same recipe, so maybe you can help me figure out what I've done differently each time.
Regardless, this is basically a delicious pound cake with vanilla and almond extracts, very simple but perfect with a cup of coffee or tea.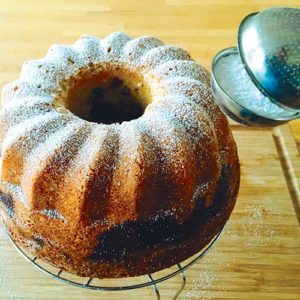 German Birthday Cake (Marmorkuchen)
2016-09-18 13:34:42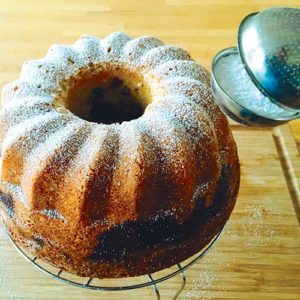 Ingredients
1 cup butter, softened
1 3/4 cup sugar
4 eggs
2-3 tsp vanilla extract
2-3 tsp almond extract
3 1/2 cups flour
1 tsp salt
2 2/3 Tbsp baking powder
1 cup milk
3 Tbsp sugar
3 heaping Tbsp cocoa
3 Tbsp milk
Instructions
Cream softened butter and sugar together. Beat in eggs, vanilla and almond extract.
In a separate bowl, sift together flour, salt and baking powder. Add this mixture to the butter mixture alternating with the 1 cup milk.
In a separate bowl, mix together 3 Tbsp sugar, 3 Tbsp cocoa and 3 Tbsp milk. Add 3-4 heaping Tbsp of white dough to this cocoa mixture.
Put 1/2 of white dough in a greased & floured bundt pan. Smooth chocolate dough evenly on top. Add the remaining 1/2 of white dough on top.
Use a fork to fold the chocolate through the white dough.
Use a rubber spatula to flatten out the top so that it bakes evenly.
Bake at 350 degrees F for approximately 1 hour.
If you realize that the top is browning too much, cover it with foil. Do not shorten the baking time nor turn the heat down.
Adapted from DIY Mommy
Victoria's Kitchen http://kitchenbyvictoria.com/