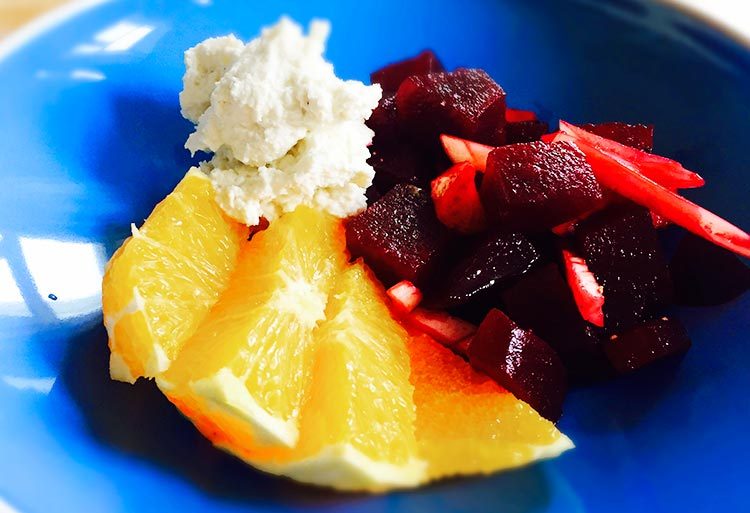 *sigh* all I want to do is make ricotta cheese from scratch, but I cannot, for the life of me, find cheesecloth.
I've concluded that it doesn't exist in Belgium. I spent all day last Saturday going to different stores to look for it, until the end of the day when I found myself in a pharmacy purchasing medical bandages, which is as close as we're going to get.
Now, I had already purchased a range of other ingredients, assuming that it would be no problem to make the ricotta, so I wound up just buying ricotta and making this salad anyway. I WILL repeat with my own ricotta. Mark. My. Words.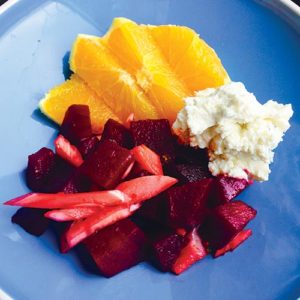 Roasted Beet Salad with Fennel, Orange, & Ricotta
2016-10-28 09:44:15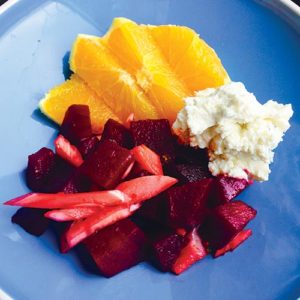 Ingredients
5 medium-large red beets
1 small head of fennel (fronds reserved)
1 tablespoon extra virgin olive oil
2 teaspoons freshly squeezed orange juice
2 teaspoons freshly squeezed lemon juice
1 teaspoon balsamic syrup
2 navel oranges, segmented
Whipped Ricotta
1/2 cup fresh whole fat ricotta
2 teaspoons extra virgin olive oil
Salt & Pepper
Instructions
Roast the beets: Preheat the oven to 400f. Rinse and scrub the beets well under cold water. Place the beets in a large bowl and toss with the 1 tablespoon olive oil, salt, and pepper. Wrap each beet in aluminum foil and place on a large baking sheet. Roast the beets for 50 minutes to 1 hour (or longer, depending on the size of your beets) or until the beets can be easily pierced all the way through with a sharp knife. Once the beets are cooked through, set them aside on a plate (keep them wrapped in foil) until they are cool enough to handle. Trim the ends, peel, and cut into quarter segments. Place in a medium mixing bowl.
Trim the tops and bottom of the fennel bulb, and slice the bulb in half lengthwise. Remove the core of the fennel bulb with a sharp knife, and slice each cored half crosswise into thin slices (roughly 1/8-inch thick). Place the sliced fennel in the mixing bowl with the quartered beets. Add the olive oil, orange juice, lemon juice, balsamic syrup, salt, and pepper and toss gently to combine. Season to taste and set aside.
Prepare the whipped ricotta: Combine the ricotta, olive oil, salt, and pepper in the bowl of a mini food processor. Pulse until very smooth. Transfer to a small bowl and set aside.
Distribute the tossed beets and fennel evenly, garnish with orange segments, fennel fronds, and a large spoonful of whipped ricotta cheese. Drizzle lightly with balsamic syrup and serve.
Adapted from A Beautiful Plate
Victoria's Kitchen http://kitchenbyvictoria.com/