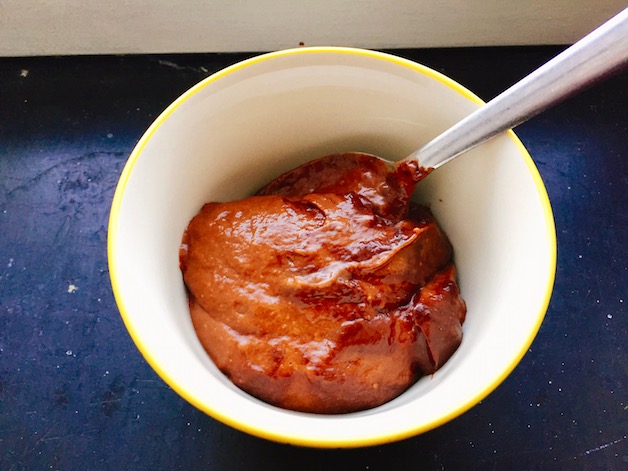 I loved this. Creamy, not too sweet, and very arguably- healthy!
I made it mainly because we had some overripe bananas and avocados. This is really important, do not try to make it with bananas and avocados that aren't yet fully (if not over) ripe. This is essential for both sweetness and texture.
Lastly, you have your choice of sweeteners, I give some options in the list of ingredients.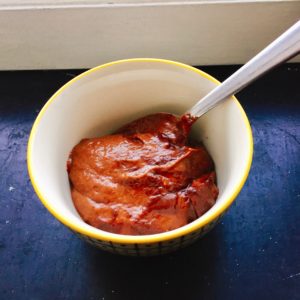 Banana Avocado Chocolate Pudding
2017-05-21 13:21:06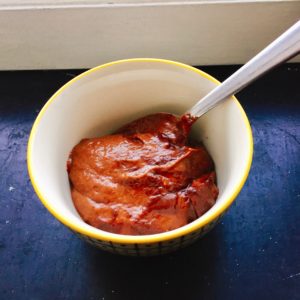 Ingredients
2 bananas
1 avocado, pitted and peeled
1/4 cup or 1/3 cup unsweetened cocoa powder (depending on how chocolately you want it.
3 tbsp pure maple syrup, Tate & Lyle golden syrup, or a handful of dates, soaked in water for a few hours before
1/2 tsp pure vanilla extract
1/4 tsp ground cinnamon
Instructions
To a food processor, add banana, avocado and cocoa powder. Process until just a few chunks remain, about 1 minute. With processor running, pour maple syrup through feed tube and process until completely smooth, scraping down bowl as needed, about 1 minute. Add vanilla and cinnamon and process until combined, about 10 seconds.
Transfer to an airtight container and refrigerate until completely chilled, 1 1/2 to 2 hours.
Victoria's Kitchen http://kitchenbyvictoria.com/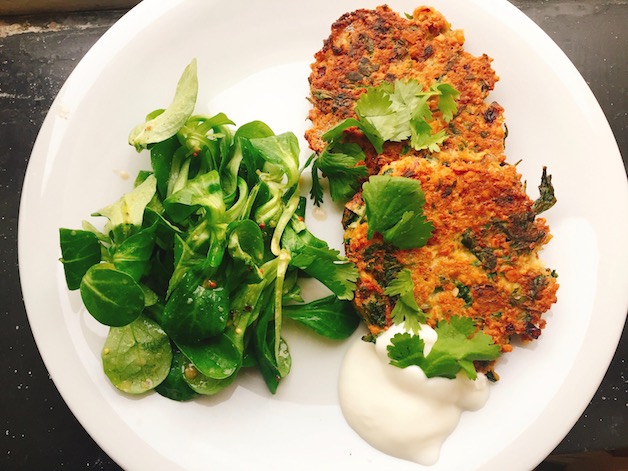 We were aiming for veggie burgers but this came out tasting exactly like falafels (not a huge surprise since falafels ARE chickpea burgers), but the spice mix is just perfect here.
We had them with a simple salad and a dollop of thick yogurt. You should put some cucumber in the yogurt if you remember it (we didn't).
Enjoy!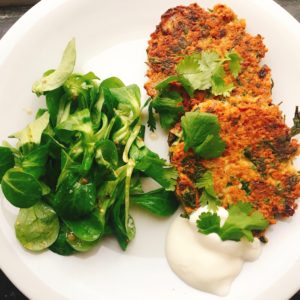 Falafel Burgers
2017-05-21 13:02:47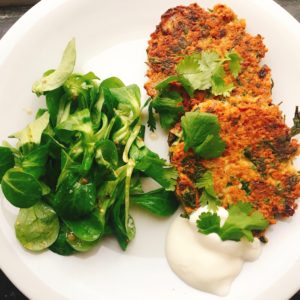 Ingredients
2 cans chickpeas, drained and rinsed
4 garlic cloves, minced
2 tablespoons tahini
4 large eggs
2 teaspoons kosher salt
3 teaspoons ground cumin
3 teaspoons ground coriander
1 small red onion, finely chopped
1 lemon, zested
1 cup frozen chopped spinach, thawed, excess moisture squeezed out
1/4 cup quinoa
1/2 cup parsley, chopped
1/4 cup extra-virgin olive oil
Instructions
In a food processor, combine the chickpeas, garlic, tahini, eggs, salt, cumin, and coriander. Pulse the mixture until it's slightly chunky.
Pour the contents of the food processor into a large bowl. Add the red onion, lemon zest, spinach, quinoa, and parsley.
In a heavy-bottomed skillet, heat 2 tablespoons of olive oil over medium-low heat. Using a 1/3 measuring cup, scoop out the mixture and form patties, approximately 1/2 inch thick. Add the patties to the skillet (careful not to crowd the pan), cover, and cook for 6-7 minutes, or until golden brown. Flip the patties, cover, and cook the 2nd side for another 6-7 minutes. Remove from the skillet and allow to cool on a wire rack or paper towel. Continue to cook the remaining patties in the same fashion, adding more olive oil as needed.
Adapted from Hapa Nom Nom
Victoria's Kitchen http://kitchenbyvictoria.com/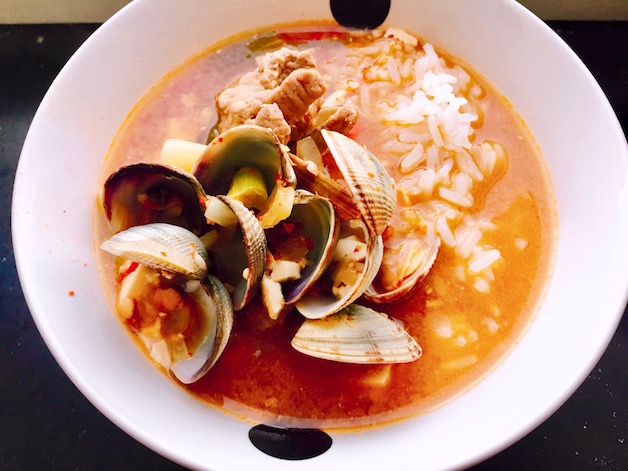 I recently got a new Korean cookbook called 'Koreatown'. It's all the most popular recipes from Koreatowns in the US. I love how it embraces the way that Korean food has evolved in America- it's delicious. Endless kimchi, seafood, spicy sauces. If you are interested you should obviously buy the book, but in the meantime, this is my current favourite recipe!
You might think it's weird to have beef, clams and tofu all in the same soup, but I assure you, nothing weird about it. Do yourself a favour and cook this tonight.
If you live in Brussels you can find all the pastes you need at the Kam Yuen supermarket in the city centre.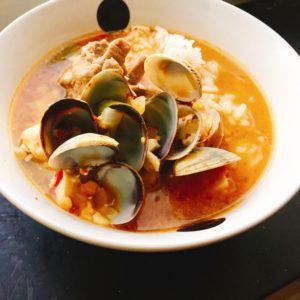 Doenjang Jjigae (Korean Bean Paste Stew)
2017-05-21 09:11:11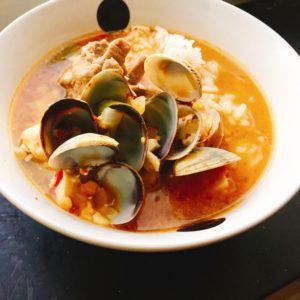 Ingredients
1/4 cup doenjang paste
2 garlic cloves
1 teaspoon gochugaru
1/4 pound flavourful cut of beef (short ribs, chuck, or skirt steak, diced)
1/2 cup half-moon slices of zucchini
1/4 cup diced onions
2 scallions, cut into 1-inch lengths
8 oz soft tofu, cut into small cubes
1/2 cup chile pepper (if you can handle it)
1/4 pound scrubbed littleneck clams, soaked in water for 30 minutes (optional)
3 cups beef stock
Instructions
Put the rice on the stove according to the package instructions.
In a separate medium saucepan, mix the doenjang, garlic and gochugaru into a paste. Add the beef, zucchini, onions, scallions, tofu, chile and clams.
Stir the beef stock into the saucepan and bring it to a boil over high heat.
Lower the heat, cover and simmer for 20 minutes to marry the flavours.
Serve with rice.
Adapted from Koreatown
Victoria's Kitchen http://kitchenbyvictoria.com/