Andrew's Cognac & Almond Birthday Cake with Rasberry Coulis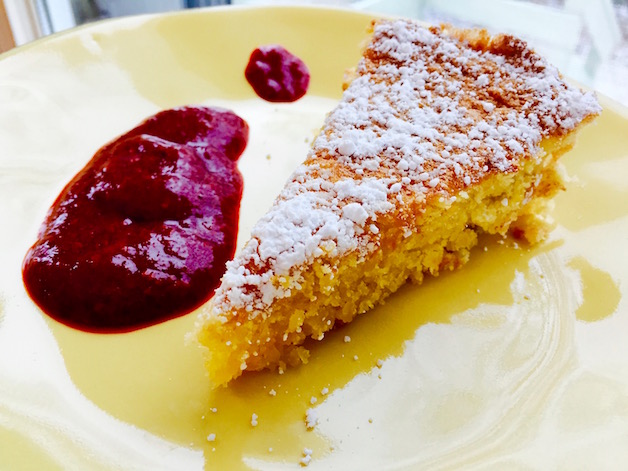 This weekend we surprised my brother for his birthday in Boston! We baked this cake the day before and brought it with us.
What a treat to be all together again before the new year kicks off.
A certain someone (the cutest baby in the world Maxwell) particularly enjoyed the raspberry coulis and wound up with vampire face.
The cake really belongs with the coulis, do not attempt to make only the cake. It's easy enough to do both, and so worth it.
It's inspired by a recipe found on epicurious, from Claudia Roden. The link is in the recipe card so if you'd like to read the original or read the Spanish roots, please do!