Banana Avocado Chocolate Pudding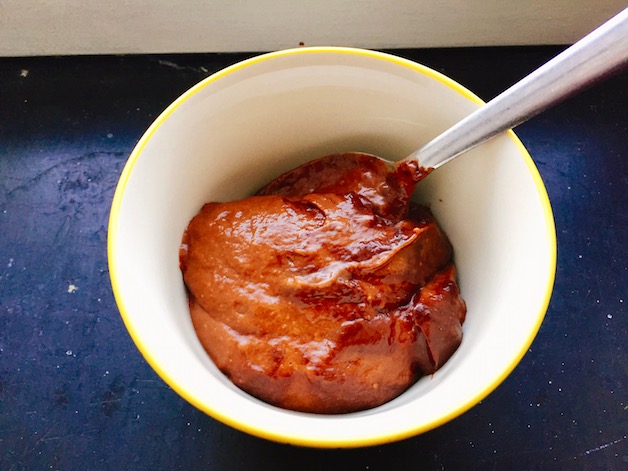 I loved this. Creamy, not too sweet, and very arguably- healthy!
I made it mainly because we had some overripe bananas and avocados. This is really important, do not try to make it with bananas and avocados that aren't yet fully (if not over) ripe. This is essential for both sweetness and texture.
Lastly, you have your choice of sweeteners, I give some options in the list of ingredients.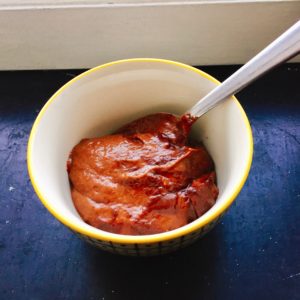 Banana Avocado Chocolate Pudding
2017-05-21 13:21:06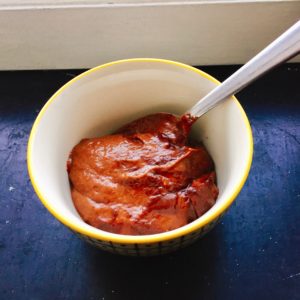 Ingredients
2 bananas
1 avocado, pitted and peeled
1/4 cup or 1/3 cup unsweetened cocoa powder (depending on how chocolately you want it.
3 tbsp pure maple syrup, Tate & Lyle golden syrup, or a handful of dates, soaked in water for a few hours before
1/2 tsp pure vanilla extract
1/4 tsp ground cinnamon
Instructions
To a food processor, add banana, avocado and cocoa powder. Process until just a few chunks remain, about 1 minute. With processor running, pour maple syrup through feed tube and process until completely smooth, scraping down bowl as needed, about 1 minute. Add vanilla and cinnamon and process until combined, about 10 seconds.
Transfer to an airtight container and refrigerate until completely chilled, 1 1/2 to 2 hours.
Victoria's Kitchen http://kitchenbyvictoria.com/