Beef Chili with Black Beans & Bourbon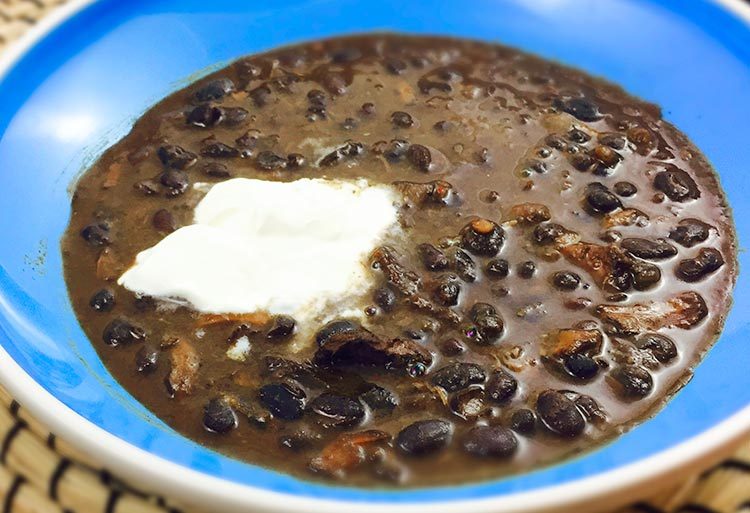 Just another slow cooker miracle.
This one requires a teensy bit a of pre-work- probably 15 minutes worth before you can throw everything into the slow cooker, but it's absolutely worth it.
You can eat this chili as soon as it's done, but it's honestly better 2-3 days later when all of the flavors have melded together.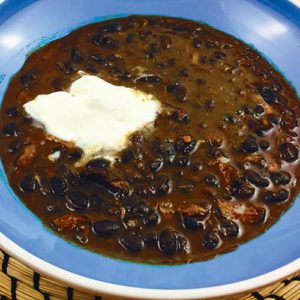 Beef Chili with Black Beans & Bourbon
2016-12-02 13:09:51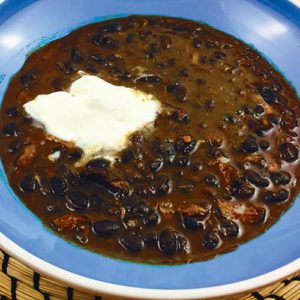 Serves 8
Ingredients
2 small or 1 large ancho chile(s)
250ml hot water
A large glug of vegetable oil
1 large onion
3 cloves of garlic, peeled and minced
2 teaspoons of ground cumin
2 teaspoons of ground coriander
1 teaspoon of dried chili flakes
1.4 kilos Boneless shin of beef (carbonnade meat), cubed
150ml Bourbon whiskey
1 33cl Bottle of Mexican beer, or lager (I used Maes)
400g Dried black beans
200ml Water
2 teaspoons sea salt
3 tablespoons maple syrup
Instructions
First of all, you should soak the beans in cold water overnight before you cook. It makes them easier to digest.
When you are ready to cook, put the ancho chiles in a measuring cup, and add boiling water to the 250ml mark.
Heat the oil in a large pan. Add the onions and cook, stirring every once in a while, for 5 minutes or until they start to soften. Add the garlic, followed by the cumin, coriander, and chili flakes. Stir.
Add the cubes of beef, and then the bourbon and let it bubble up before pouring in the beer.
Add in the black beans and the ancho chiles ripped up, along with their soaking liquid (warning do not touch the wet ancho chiles with your fingers, I put my hands in tiny sandwich bags and ripped them apart like this). Add the water, salt, and maple syrup, and stir to combine.
Pour this into the slow cooker and set it for 10 hours on low.
Adapted from Simply Nigella
Adapted from Simply Nigella
Victoria's Kitchen http://kitchenbyvictoria.com/