Black Bean Salad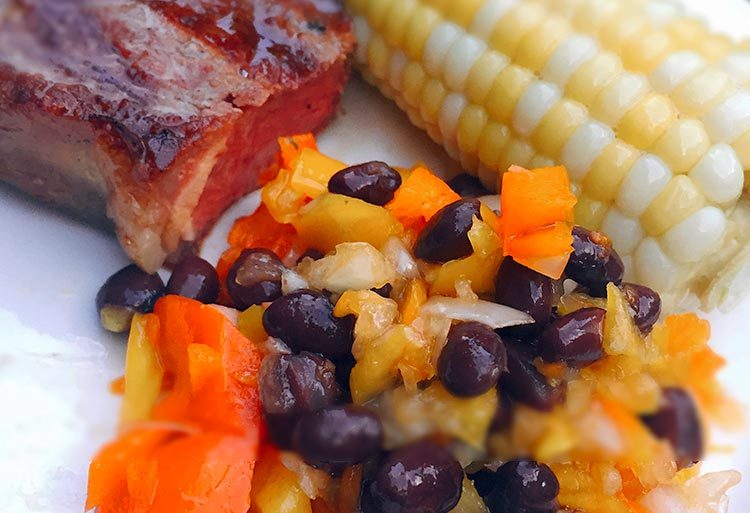 Black beans are the best. Super healthy, super delicious. I could eat them every day. This summer salad can be tweaked in a number of ways, and makes a great side for almost anything.
In this case, pictured with 24 hour marinated steak on the grill, and fresh corn on the cob. Is this not the definition of summer?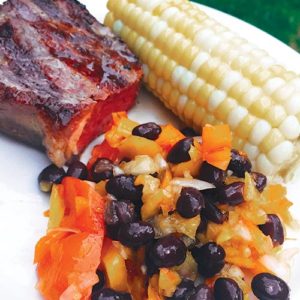 Black Bean Salad
2016-07-27 17:41:31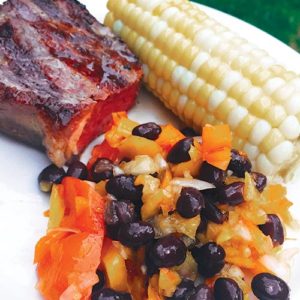 Serves 6
Ingredients
2 Cans black beans
2 Bell peppers, washed and chopped (recommend using yellow and orange if possible. Second choice red. Last choice green)
1 Onion, washed and chopped (or a red onion)
2 tsp cumin seeds, toasted (in a pinch just use ground cumin)
2 tbsp Sherry wine vinegar
1/4 cup Olive oil
Instructions
Toast the cumin in a dry pan if using seeds.
In a large bowl, combine the beans, peppers, and onion. Add in the cumin seeds.
In a mug, combine the oil and vinegar, and drizzle over the bean mixture. Add salt and pepper to taste.
Victoria's Kitchen http://kitchenbyvictoria.com/