Blackened Salmon & Black Bean Salad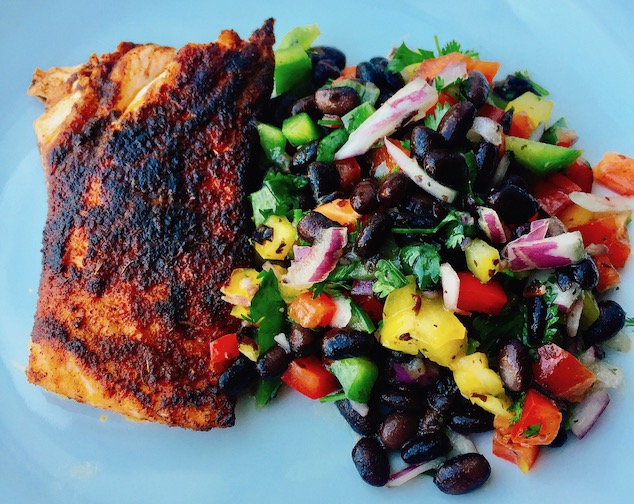 I'll be honest, I cheated here with a blackening seasoning mix. If you want to make your own feel free to Google it, but if you are looking for a quick after work meal just buy a pre-made seasoning mix and use that.
The recipe for the black bean salad can be found here.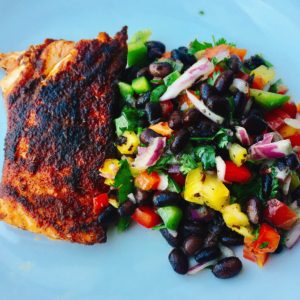 Blackened Salmon & Black Bean Salad
2017-06-24 13:02:27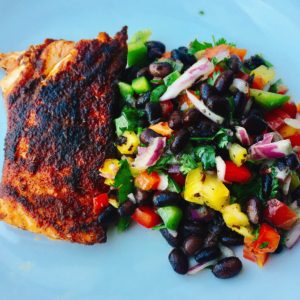 Serves 2
Ingredients
2 salmon filets
2 tbsp butter, melted
A few teaspoons of blackening season mix
Instructions
Wash and dry salmon. Set on a plate, and pour half the butter over the filets.
Add the seasoning mix and spread evenly with your fingers.
Heat the pan, and cook 2-5 minutes until blackened on the one side. As it's cooking, repeat the butter & seasoning exercise on the unseasoned side. Cook for another few minutes, until the fish is blackened, and flakes.
Victoria's Kitchen http://kitchenbyvictoria.com/