Bulgarian Stuffed Red Peppers with Feta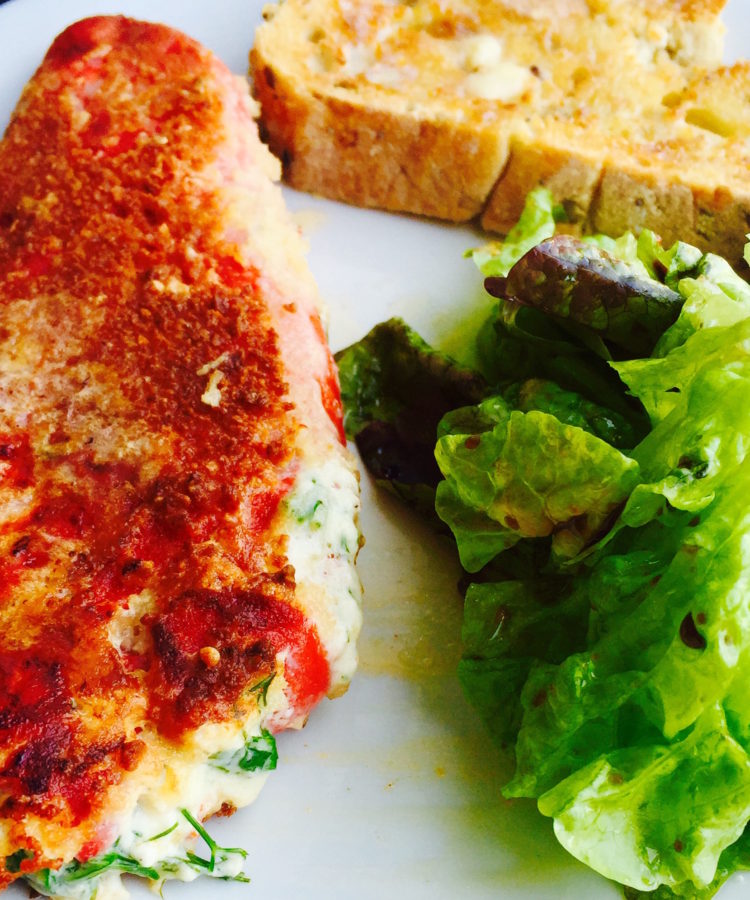 This is my interpretation of a traditional Bulgarian recipe which sounds like Chushka Bjurek, that I had recently in Sofia when visiting one of my best friends in the world- kisses Bibs!!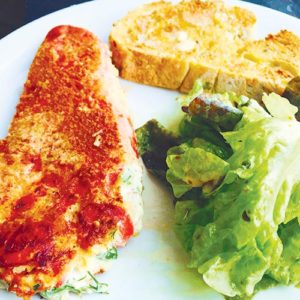 Bulgarian Stuffed Red Peppers with Feta
2016-07-25 04:33:06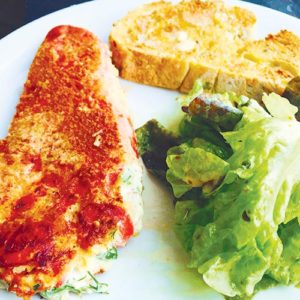 Serves 4
Ingredients
4 long sweet red peppers
2 eggs
6oz (180g) feta cheese or Bulgarian white cheese
1 garlic clove, minced
A handful of freshly chopped dill
A handful of freshly chopped parsley
Light oil for frying (sunflower, peanut, coconut etc.)
Salt and pepper to taste
For the batter
1 egg
4 Tbsp flour
4 Tbsp bread crumbs
Instructions
Wash peppers, chop off tops and deseed. Roast under the broiler on very high heat (200-250c/400f).
When one side of the pepper gets black, flip so that all sides get uniformly blackened.
Remove from the oven and let cool for about 30 minutes until cool enough to handle.
Remove peels of the peppers carefully with your fingers. Sprinkle with salt. (note you can do this part any time before cooking, I did it in the morning and made the peppers for dinner!)
Break 2 eggs in a bowl and beat with a fork until frothy. Crumble cheese, add to the eggs and stir in dill, parsley and minced garlic clove.
Spoon stuffing into each pepper, trying not to break their soft and tender skin.
Take three plates and put the flour in one of them, the egg for the batter in the second and the bread crumbs in the third. Beat eggs for the batter until frothy.
Put oil into a pan and turn heat to medium.
Roll every pepper in flour, dip into the eggs and then into the bread crumbs. Put every pepper into the hot oil and fry for about 5 minutes on every side turning once.
Remove from the heat and serve hot, with a side of salad and toast.
Victoria's Kitchen http://kitchenbyvictoria.com/
The recipe is dedicated to the newlyweds Benni & Sarah, for your wedding book! We wish you a beautiful wedding and a wonderful life together. Let us know when you've made this one!
We are not actually convinced that it's 100% true to the original, but it's really good. We loved it.
I was lucky enough to bring back the real Bulgarian white cheese to make this. But regular feta is also delicious, and tastes almost identical.