Cauliflower & Olive Pasta with Za'atar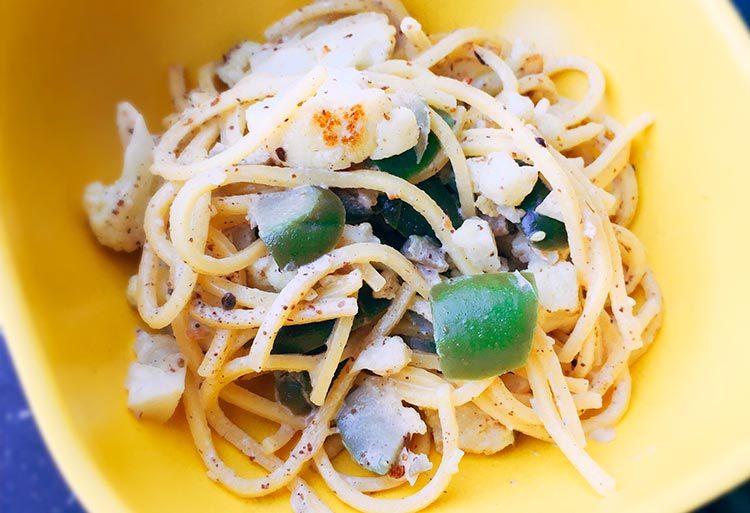 For those of you who have just made the 'Coconut cauliflower and leek soup' and are looking for something to do with that second half of a cauliflower and the rest of that package of fresh egg noodles… make this! I was complaining about the monotone white of the last recipe and now we're going to do it AGAIN, but it's worth it.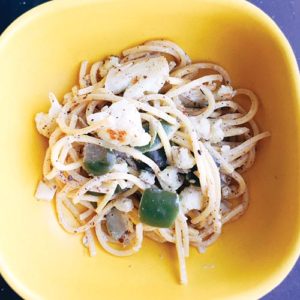 Cauliflower & Olive Pasta with Za'atar
2016-05-08 12:03:15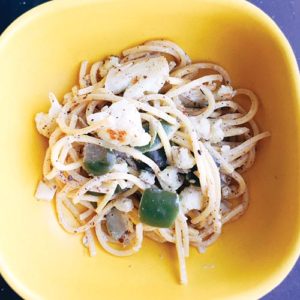 Serves 2
Ingredients
225 g of fresh egg noodles
Half a head of cauliflower
15 green olives, chopped (ideally castelvetrano, but all that matters is that they are green and not canned)
3 tablespoons creme fraiche + more for serving
1 teaspoon of za'atar
Instructions
Cook the pasta according to the package instructions. When done (if before you are ready with the sauce), rince and set aside.
In a pan, sautée the cauliflower with olive oil and salt, until the edges brown.
About 30 seconds before the cauliflower is cooked, throw in the olives.
Remove from the heat and stir in the creme fraiche and the za'atar.
Throw the noodles on top and fold everything together.
Season to taste with salt, pepper, and more za'atar.
Victoria's Kitchen http://kitchenbyvictoria.com/