Classic Chocolate Chip Cookies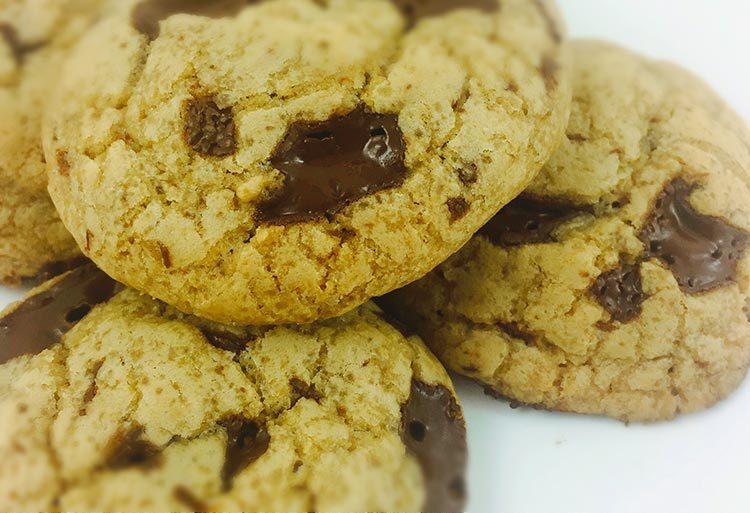 Not much to say here. It's a classic chocolate chip cookie.
I'm unable to find chocolate chips in Belgium so I always wind up chopping up a bar of chocolate instead. Of course I get impatient and wind up with giant chunks of chocolate, but that's fine, these cookies are pretty adaptable.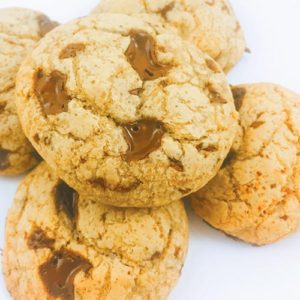 Classic Chocolate Chip Cookies
2016-10-02 13:23:14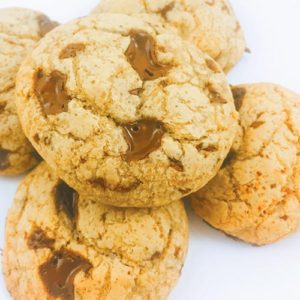 Ingredients
2 cups/260g all-purpose flour
1/2 teaspoon baking soda
1/2 teaspoon salt
3/4 cup/170g unsalted butter, melted
1 cup/190g packed brown sugar
1/2 cup/100 grams granulated sugar
1 tablespoon/15ml vanilla extract
1 large egg
1 large egg yolk
2 cups/roughly 12 oz semisweet chocolate chips, or a dark chocolate bar, all chopped up by hand
Instructions
Preheat the oven to 325°F (165°C). Grease cookie sheets or line with parchment paper.
Sift together the flour, baking soda and salt; set aside. In a medium bowl, cream together the melted butter, brown sugar and white sugar until well blended.
Beat in the vanilla, egg, and egg yolk until light and creamy. Mix in the sifted ingredients until just blended.
Stir in the chocolate chips by hand using a wooden spoon. Drop cookie dough 1/4 cup at a time (for giant cookies) or a tablespoon at a time (for smaller cookies) onto the prepared cookie sheets. Cookies should be about 3 inches apart.
Bake larger cookies for 15 to 17 minutes, or 10 to 12 minutes for smaller ones (check your cookies before they're done; depending on your scoop size, your baking time will vary) in the preheated oven, or until the edges are lightly toasted. Cool on baking sheets for a few minutes before transferring to wire racks to cool completely.
Adapted from All Recipes
Victoria's Kitchen http://kitchenbyvictoria.com/