Coconut Pound Cake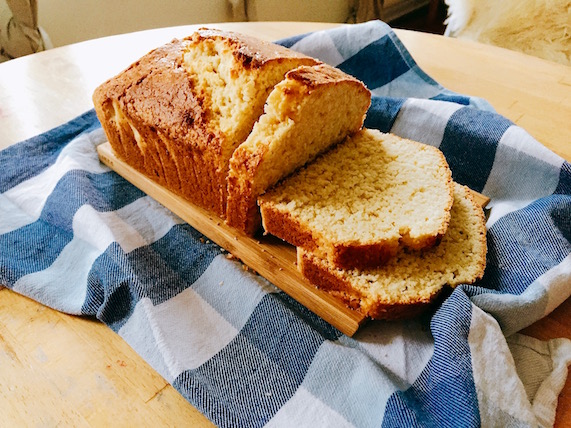 This recipe is absolutely perfect. Easy, delicious, good for an afternoon snack, or also for a dessert after dinner.
I can imagine it with a scoop of ice cream or sorbet, or with some raspberry coulis.
It's moist, and light, and unbelievably easy to prepare!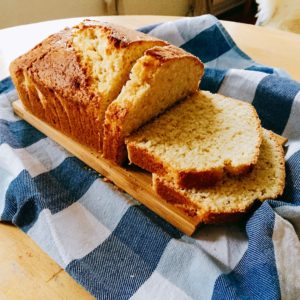 Coconut Pound Cake
2017-02-16 13:38:16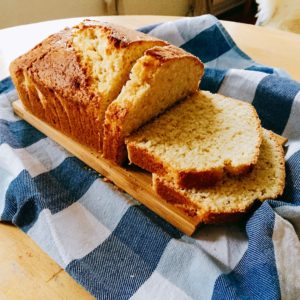 Ingredients
2 eggs
1 ¼ cups milk
1 teaspoon vanilla extract
2 ½ cups flour
2 teaspoons baking powder
Zest of 1 lime
¾ teaspoon kosher salt
1 cup sugar
1 ½ cups unsweetened, shredded coconut
6 tablespoons unsalted butter, melted
Instructions
Pre-heat the oven to 350° F.
In a small bowl, whisk together eggs, milk and vanilla.
In a medium bowl, whisk together 2 1/2 cups flour, baking powder, lime zest, and salt. Add sugar and coconut, and stir to mix. Make a well in the center, and pour in egg mixture. Gradually mix with dry ingredients until just combined. Add melted butter, and stir until smooth. Do not over-mix.
Line an 8 1/2- by 4-inch loaf pan with parchment paper. Pour batter into pan, making sure it isn't filled more than 3/4 full. Bake until a toothpick inserted into center comes out clean, 1 to 1 1/4 hours, but start checking after 45 minutes.
Cool in pan 5 minutes, remove bread from pan, and finish cooling on a rack.
Adapted from Food52
Victoria's Kitchen http://kitchenbyvictoria.com/