Cod Cooked in Tomato & Thyme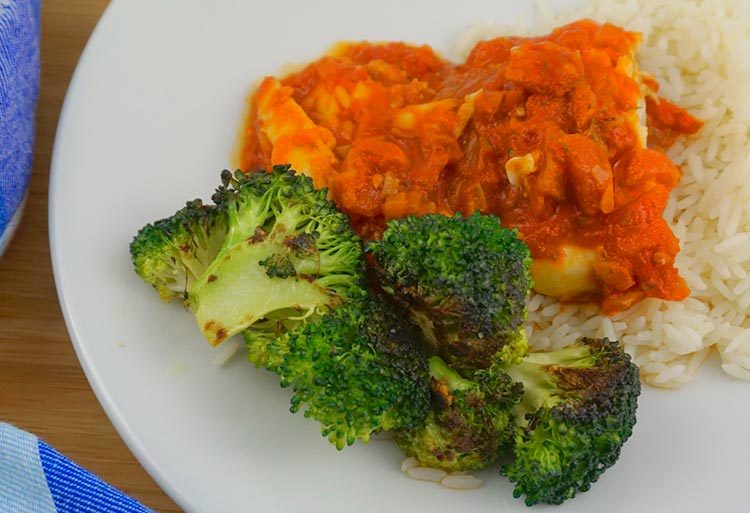 This is really healthy and really tasty. Whenever you have a hankering for pasta, but you are feeling really guilty, go for this. It has the same feeling because of the tomato sauce, but you're only eating white fish.
You can serve it with whatever you wish, it's pictured here with white rice & sautéed broccoli, but any green vegetable will be a nice compliment and if you want it to be one step healthier go for brown rice.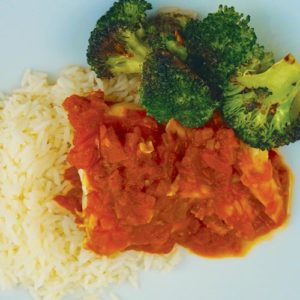 Cod Cooked in Tomato & Thyme
2016-12-02 16:08:54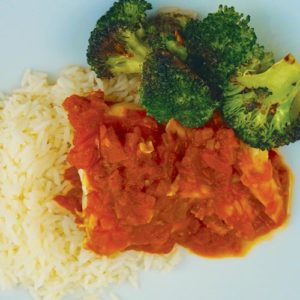 Ingredients
A large glug of olive oil
1 onion, chopped
1 garlic clove
400g can chopped tomato
1 tablespoon dried thyme, or a few sprigs of fresh
1 tbsp soy sauce
4 cod fillets or another white fish
Instructions
Heat the oil in a large heavy bottomed pan. Add the onion, and stir around a bit to soften (5 minutes), before adding the garlic. Stir around for a few more minutes and add the tomatoes and the thyme.
Simmer gently for 5-10 minutes, before adding in the fish, and covering each filet with a bit of sauce.
Cover and cook for 10 minutes or until the fish flakes apart. Season well with salt and pepper, and serve.
Victoria's Kitchen http://kitchenbyvictoria.com/