Cornmeal Molasses Rolls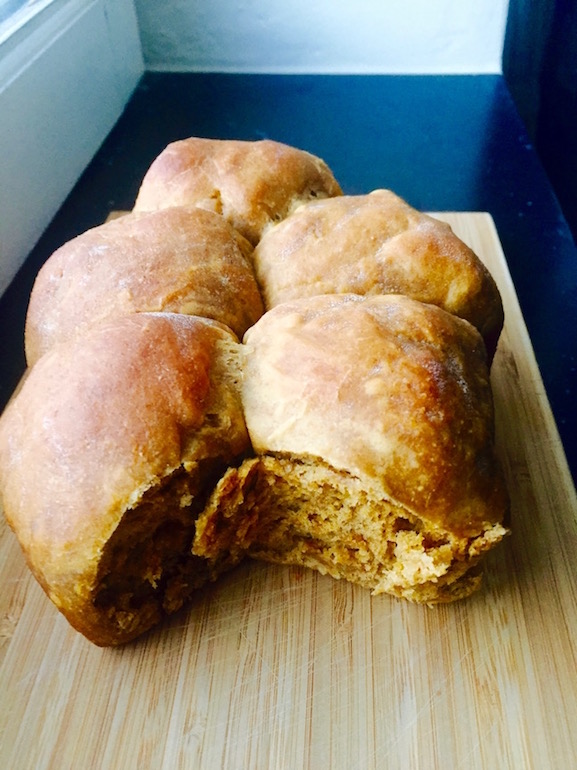 These are perfect for a side dish to a thick black bean stew. That's how I made them most recently, but unfortunately the soup went too fast for a photo, and is hence not featured on the blog.
I invited some of my closest friends over for a dinner, to tell some of them about the recent engagement (squee!!!), and I was so excited and in the zone that I actually forgot the yeast… had to unroll ALL of the dough balls, add it back in… and reroll them all. Catastrophic situation.
Anyways, surprisingly, this still worked, so I can't imagine how delicious these rolls would be if you just followed the instructions.
One note, is that they are delicious fresh out of the oven. They are NOT delicious (barely edible in fact), the next day. So only make them for a crowd, otherwise you'll eat the whole thing out of guilt and feel terrible.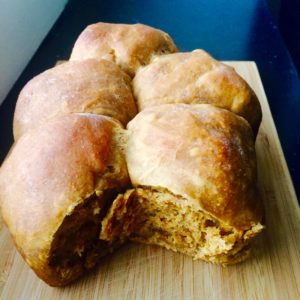 Cornmeal Molasses Rolls
2017-01-28 05:35:04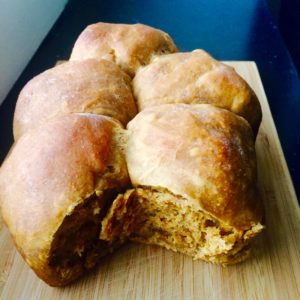 Ingredients
2 ¼ teaspoons instant or active dry yeast (1 package or 1/4 ounce)
¼ cup lukewarm water
1 cup boiling water
½ cup medium-ground cornmeal
¼ cup molasses
3 tablespoons unsalted butter
1 teaspoon kosher salt
1 egg
3- 3½ cups all-purpose flour
Instructions
Grease a 9-inch round pan and set aside.
In a small bowl, combine the yeast and the lukewarm water. Set aside for 5 minutes to proof (the yeast should look puffy on the surface after that time).
Pour the boiling water into a large bowl and slowly pour in the cornmeal, whisking as you pour to make sure there are no lumps.
Add the molasses, butter, and salt to the cornmeal mixture. Stir until the butter is melted.
Add the egg and whisk thoroughly.
Add the flour and the yeast mixture. Stir with a wooden spoon until the dough comes together. Turn the dough out onto a lightly floured surface and knead for a few minutes. The dough will be on the stickier side, but it shouldn't completely stick to your hands: You should be able to knead it. If it's much too wet, add up to 1/2 cup more flour (just a bit at a time) until it's sticky but you can knead it.
Divide the dough into 16 equal pieces. I recommend using a digital scale for accuracy. Weigh the dough on a piece of wax paper, then divide by 16. Pinch off pieces and weigh each one to make sure they are the proper weight. This will ensure your rolls look beautiful and uniform but it's not mandatory!
With floured hands, roll each piece of dough into a ball and place it in the prepared pan.
Cover the pan loosely with plastic wrap or a damp tea towel and let rise in a warm place for 45 minutes.
Just before the end of the rise, preheat the oven to 375° F.
When the rolls have risen, bake them for about 30 minutes. They should be golden and sound hollow when you tap on the surface.
Remove the rolls from the oven. Brush lightly with melted butter if you'd like them to look nice and shiny.
Victoria's Kitchen http://kitchenbyvictoria.com/