Dill & Onion Bread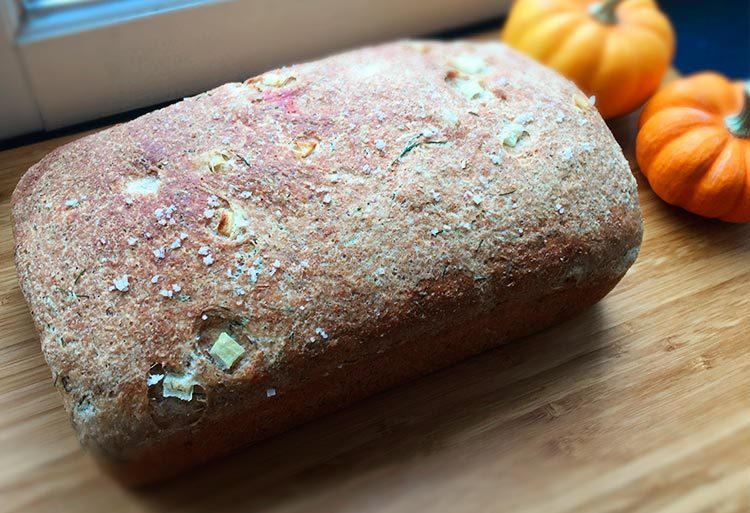 I'm onto phase 3 of my bread making journey. We've moved from no-knead bread, to knead bread, and now a bread cooked in a loaf pan.
This bread is great, but it's better if you have some attention to detail & patience (I have neither), and chop the onion quite finely.
It's pretty foolproof otherwise.
Enjoy!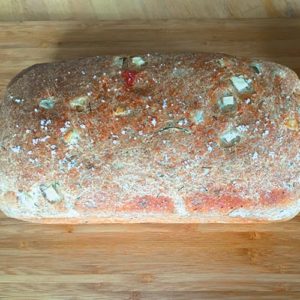 Dill & Onion Bread
2016-10-28 09:28:21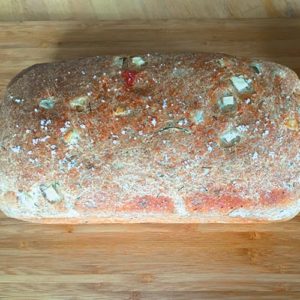 Ingredients
1 package (2 1/4 teaspoons) active dry yeast
1/2 cup warm water
3 cups bread flour
1/2 cup finely chopped onions
3 tablespoons chopped fresh dill, or 1 tablespoon dried dill or dill seeds
2 tablespoons sugar or honey
1 tablespoon wheat germ, toasted if you can find it, I used raw
1 teaspoon salt
1 cup large-curd cottage cheese
1 large egg
Optional, for top of bread
1 tablespoon melted butter
1/2 teaspoon coarse salt
Instructions
Combine yeast and water in a small bowl and let stand until the yeast is dissolved, about five minutes.
Combine flour, onions, dill, sugar or honey, wheat germ and salt in a large mixing bowl. Add the yeast along with the cottage cheese and egg. Mix by hand until the dough comes together. Knead for about 10 minutes by hand until the dough is smooth and elastic. Transfer to an oiled bowl and turn it over once to coat with oil. Cover loosely with plastic wrap and let rise in a warm place until doubled in volume, 1 to 1 1/2 hours.
Grease a 9×5-inch loaf pan. Gently press the dough down, form into a loaf and place seam side down in the pan. Cover with oiled plastic wrap and let rise in a warm place until doubled in volume, about 1 hour.
Meanwhile, preheat the oven to 350°f. Brush the top of loaf with the melted butter, and then sprinkle with the additional salt.
Bake until the crust is deep golden brown and the bottom of the loaf sounds hollow when tapped, about 35 to 40 minutes. Remove the loaf from the pan to a rack and let cool completely.
Adapted from Smitten Kitchen
Victoria's Kitchen http://kitchenbyvictoria.com/