Doenjang Jiggae (Korean Bean Paste Stew)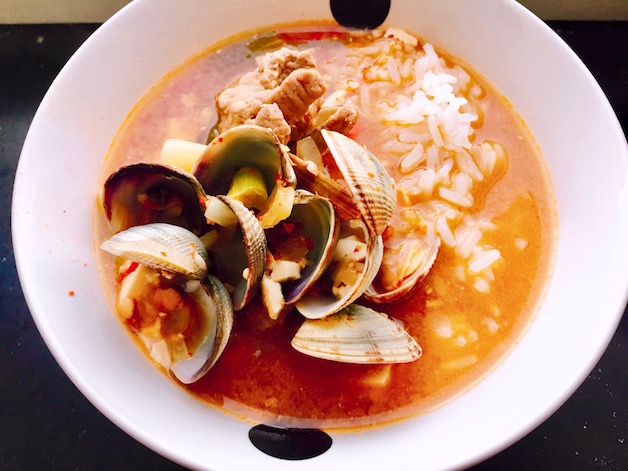 I recently got a new Korean cookbook called 'Koreatown'. It's all the most popular recipes from Koreatowns in the US. I love how it embraces the way that Korean food has evolved in America- it's delicious. Endless kimchi, seafood, spicy sauces. If you are interested you should obviously buy the book, but in the meantime, this is my current favourite recipe!
You might think it's weird to have beef, clams and tofu all in the same soup, but I assure you, nothing weird about it. Do yourself a favour and cook this tonight.
If you live in Brussels you can find all the pastes you need at the Kam Yuen supermarket in the city centre.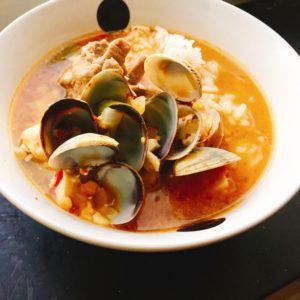 Doenjang Jjigae (Korean Bean Paste Stew)
2017-05-21 09:11:11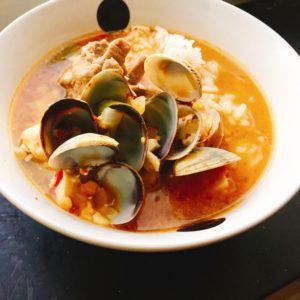 Ingredients
1/4 cup doenjang paste
2 garlic cloves
1 teaspoon gochugaru
1/4 pound flavourful cut of beef (short ribs, chuck, or skirt steak, diced)
1/2 cup half-moon slices of zucchini
1/4 cup diced onions
2 scallions, cut into 1-inch lengths
8 oz soft tofu, cut into small cubes
1/2 cup chile pepper (if you can handle it)
1/4 pound scrubbed littleneck clams, soaked in water for 30 minutes (optional)
3 cups beef stock
Instructions
Put the rice on the stove according to the package instructions.
In a separate medium saucepan, mix the doenjang, garlic and gochugaru into a paste. Add the beef, zucchini, onions, scallions, tofu, chile and clams.
Stir the beef stock into the saucepan and bring it to a boil over high heat.
Lower the heat, cover and simmer for 20 minutes to marry the flavours.
Serve with rice.
Adapted from Koreatown
Victoria's Kitchen http://kitchenbyvictoria.com/