Endives with Pomegranate & Goat Cheese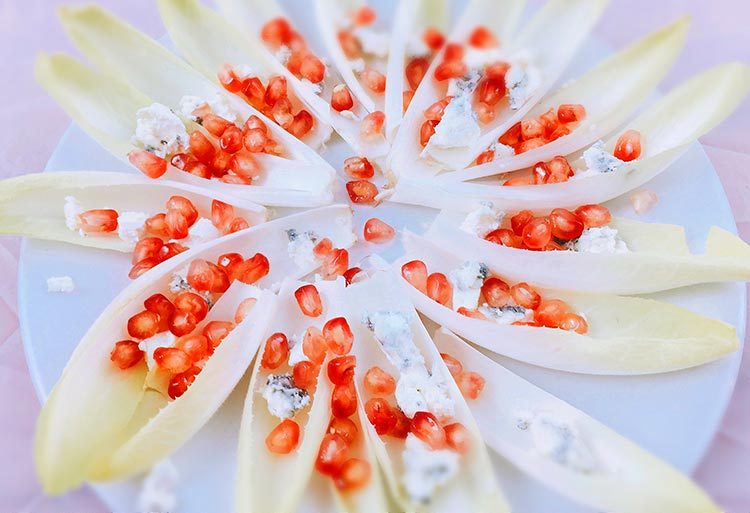 This is a great appetizer, very pleasing to the eye, healthy, and delicate.
Also, very easy to make and can be made ahead of time.
You won't get any points for making something uber complicated, but sometimes that's ok.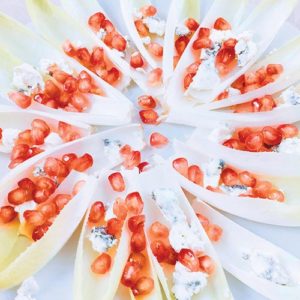 Endives with Pomegranates & Goat Cheese
2016-10-10 14:19:04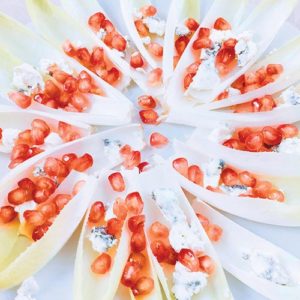 Ingredients
4 Endives, washed
Seeds from a half a pomegranate (eat the rest for breakfast!)
A small piece of goat cheese, any type, as long as you can crumble it somehow
Instructions
Gently tear off each endive leaf and arrange nicely on a plate.
Crumble the goat cheese evenly across the leaves, and sprinkle the pomegranate seeds on top.
Enjoy!
Victoria's Kitchen http://kitchenbyvictoria.com/