Herby Rice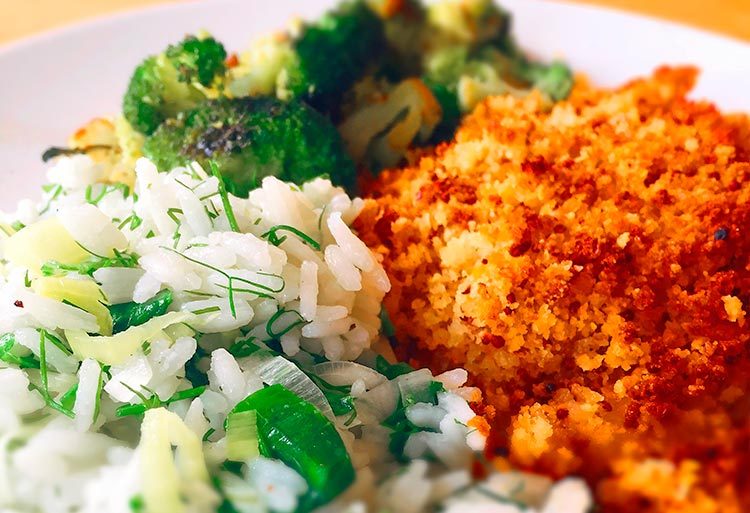 This is an easy one. Not even sure we can call this a recipe as such, but it's a great side, and it looks lovely.
It can be served with Panko Encrusted Scrod, with the Bulgarian Stuffed Red Peppers with Feta, with anything!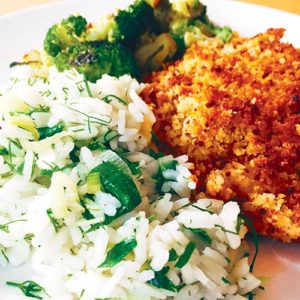 Herby Rice
2016-07-25 05:09:13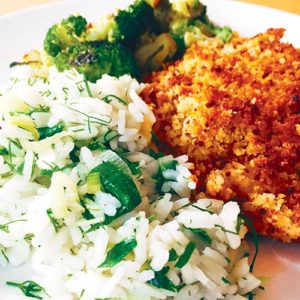 Serves 4
Ingredients
1 cup basmati rice
1 cup chopped fresh herbs (any combination you have available of parsley, dill, basil, or mint)- wash and dry them thoroughly
Salt & Black pepper
A large knob of butter
Instructions
Cook the rice according to package instructions (in general it's 1 part rice to 2 parts water in a pan, bring to the boil, turn the heat down, cover, and cook for 10 minutes on low heat).
Once cooked, stir in the herbs, butter, salt, and pepper. Taste and continue to season until it tastes just right.
Adapted from Herbed Basmati
Victoria's Kitchen http://kitchenbyvictoria.com/