Korean Slow Cooker Bowl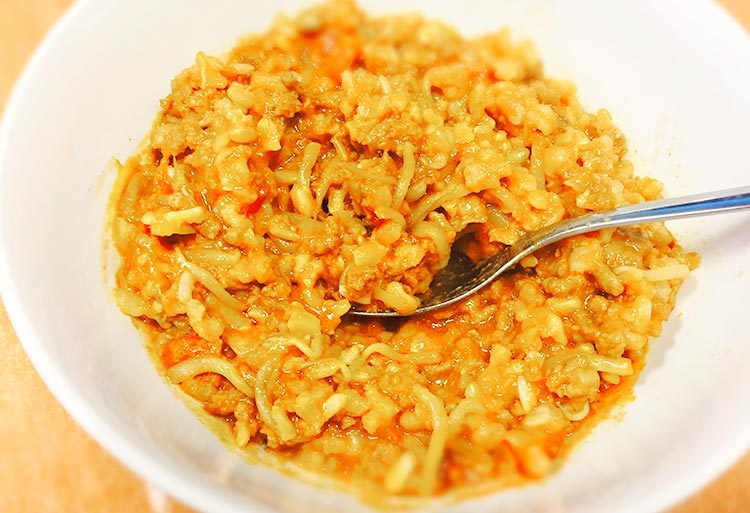 This doesn't look good.
Don't lie to me… the photo is not great.
BUT the taste is 150% delicious. The weird thing is, it's not actually Korean. It's just flavored with Korean chile paste 'Gochujang', and has mung beans which are also very popular in Korean cuisine.
The recipe comes from Nigella (doesn't everything delicious?!) from this cookbook gifted to me by my bestie Bibs.
This recipe is an easy, short-cut way to satisfy those Korean cravings, when you are too embarrassed to go back to the Korean restaurant for more Kimchi Jiggae- for the 3rd time this week…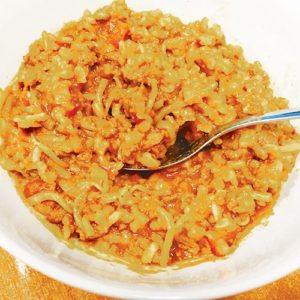 Korean Slow Cooker Bowl
2016-12-10 16:18:48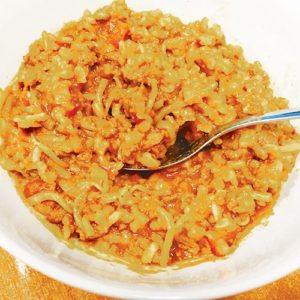 Ingredients
500g minced beef
1 1/4 cups/200g brown rice
1 regular can chopped tomatoes
1/4 cup gochujang
1/4 cup soy sauce
300g mung bean sprouts
Instructions
Put the beef and the rice in the slow cooker.
Pour the chopped tomatoes into a large jug. Fill the can with water, and swish it into the jug as well. Add the gochujang and the soy sauce, and stir to combine. Pour over the beef and rice into the slow cooker. Stir everything to ensure it's all fully mixed.
Turn on low and cook for 4 hours.
Just before the end, pour the beansprouts into a large bowl, and cover with boiling water and a lid for 1 minute. Drain, and pour into the beef and rice mixture.
Put the lid back on for 5 minutes, then switch off the slow cooker and serve.
Notes
If you do NOT own a slow cooker, fear not. Follow the same instructions, but pour everything into a cast-iron casserole dish, adding an extra 125ml water, and baking for 2-2.5 hours at 180c. At the end, do the bean sprout process explained above.
Adapted from Simply Nigella
Victoria's Kitchen http://kitchenbyvictoria.com/