Lake Como Soup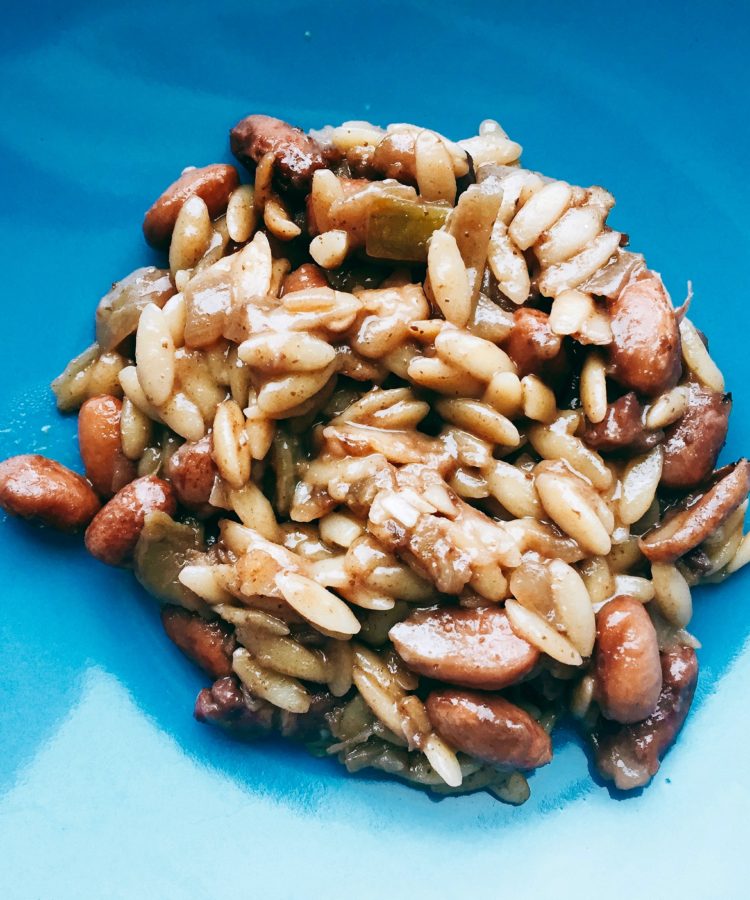 This is one of my 'go-to' meals for a dinner party. It takes about an hour to cook, but it's relatively low maintenance, and it's surprising how much flavor there can be with so few ingredients. The reason is that the beans are first cooked a bit directly in red wine, so that gives the dish this earthy delicious flavor.
A word to the wise: do not oversalt, and do not use a broth which is too salty. I have made this many times, and on my last rendition I was heavy handed on the salt- regrets! Taste as you go, and add little by little.
I should mention as well, that this is less of a soup, and more of a risotto type texture, which is exactly how I like it.
The cookbook that this comes from is absolutely delicious, it was a gift from my mother and there are so many simple yet flavor-packed recipes for Italian soups inside, it's difficult to choose.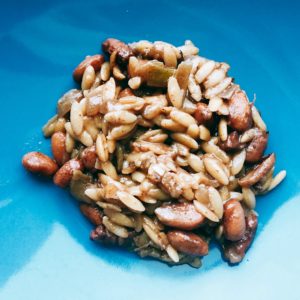 Lake Como soup
2017-01-28 02:23:38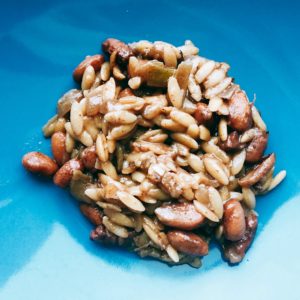 Serves 4
Ingredients
1 cup dried borlotti beans
A large glug of olive oil
¼ cup diced lardons (thick cut bacon)
2 medium onions, cut into ½ inch dice
1 cup Italian red wine such as Chianti
8 cups broth (your choice)
1 cup orzo pasta
Salt & freshly ground pepper
6-8 tablespoons Parmesan cheese
Instructions
Pick over the beans, and soak them overnight in water. Drain and set aside.
When you are ready to cook, heat the oil and lardons in a large soup pot over medium high heat. Add the onions and sauté, stirring frequently with a wooden spoon until softened, 2-3 minutes.
Add the beans and the red wine. Cook, uncovered, until most of the wine evaporates, about 7 minutes.
Add the broth, and bring to a boil then reduce the heat to a slow but steady simmer and cook, uncovered, until the beans are tender, about 45 minutes to an hour.
About 10 minutes before the beans are done, stir in the orzo. Taste and season carefully with salt & pepper (remembering that you will garnish with Parmesan which is also salty).
To serve, ladle the 'soup' into warmed bowls. Top with a tablespoon of grated cheese, and a drizzle of high quality olive oil.
Adapted from Good & Garlicky, Thick & Hearty, Soul-Satisfying, More-Than-Minestrone Italian Soup Cookbook
Victoria's Kitchen http://kitchenbyvictoria.com/