Lentil & Chestnut Soup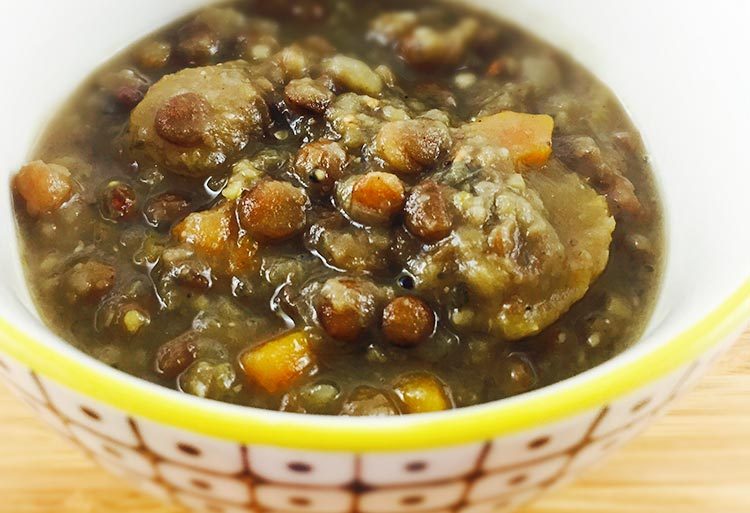 This was developed because I inherited some vacuum packed chestnuts. I confess, about 2 years ago. But I was confident that they were still good, and dying to get them out of the fridge.
A quick Google revealed some online remnants of a Nigella recipe, so I took the baton and ran with it- this is what came out!
It's very hearty, a little sweet, and perfect for dinner on a cold night.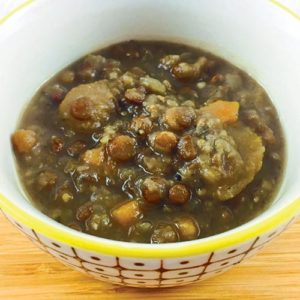 Lentil & Chestnut Soup
2016-10-28 09:35:54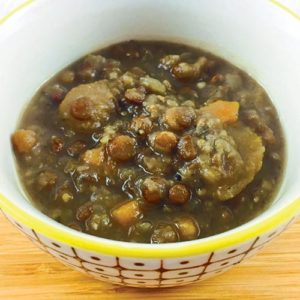 Ingredients
1 cup brown/blonde lentils
1 package vacuum packed chestnuts (or a can if you can find that)
Sprinkle of dried thyme
1 small onion
1 leek
1 carrot
A large glug of olive oil
2 1/2 liters stock (your choice what kind
A splash of cream (optional)
Instructions
Chop the onion, leek, carrot and celery. Soften in a large, thick-bottomed saucepan with a large glug of olive oil.
Add the lentils (rinsed and picked through) and stock. Bring to the boil and simmer for 40 minutes until the lentils are very soft.
In a separate bowl, add the chestnuts, and a few ladlefuls of hot broth. Puree with a hand blender until it's mostly creamy (there can be some chunks, that's fine too!)
Add the chestnut mixture into the soup and simmer for another 20 minutes.
Taste and season with salt, pepper, and dried thyme.
You can add a splash of cream and a bit of chopped parsley as garnish at the table.
Adapted from Nigella
Victoria's Kitchen http://kitchenbyvictoria.com/