Old-Fashioned Gingerbread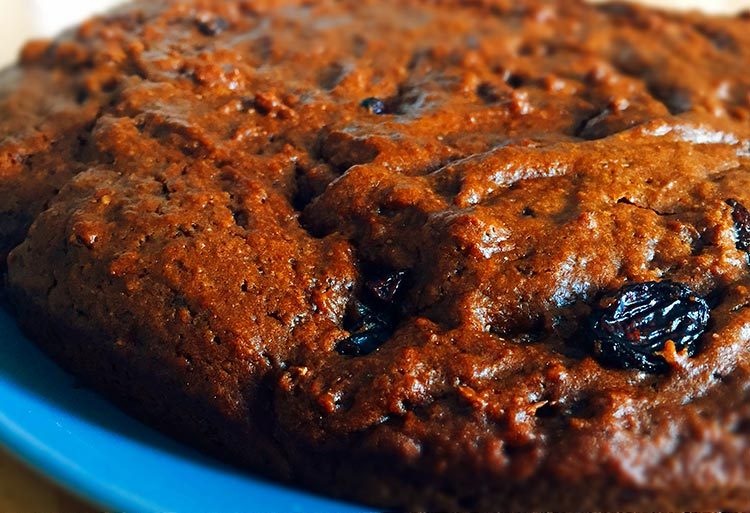 Made this for a wonderful weekend in the Ardennes with a great group of friends. Pure heaven.
It's a firmer gingerbread, not a ginger cake, so keep this in mind. In fact it's a bit Christmassy, so would be nice to make around the holidays.
Try it hot out of the oven with a giant slather of salty butter.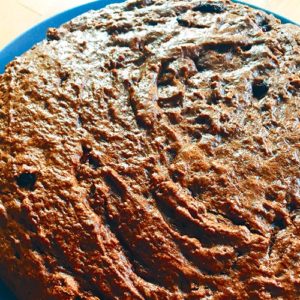 Old-Fashioned Ginger Bread
2016-10-02 13:11:10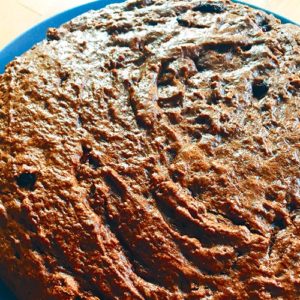 Ingredients
1/2 cup molasses
6 tablespoons butter
1 Egg
4 tablespoons buttermilk
2 cups flour
1 teaspoon baking soda
2 heaping teaspoons ground ginger
1 teaspoon cinnamon
1/3 cup firmly packed brown sugar
Pinch of salt
3/4 cup dried currants or raisins
Instructions
Preheat the oven to 375 degrees F. and line the bottom of a buttered 8-inch round tin (2 inches deep) with parchment paper.
Melt the molasses with the butter.
Beat the egg with the buttermilk.
Sift together flour, baking soda, ground ginger, cinnamon, brown sugar, and a pinch of salt. Mix in the currants or raisins.
Add the egg mixture, then add the syrup mixture and mix well.
Bake 10 minutes in the 375-degree oven, turn the heat down to 325 degrees F. and bake 35 to 40 minutes more.
A few crumbs will stick to a tester when the cake is done.
Adapted from More Home Cooking: A Writer Returns to the Kitchen
Victoria's Kitchen http://kitchenbyvictoria.com/