Red Wine Braised Lamb Shanks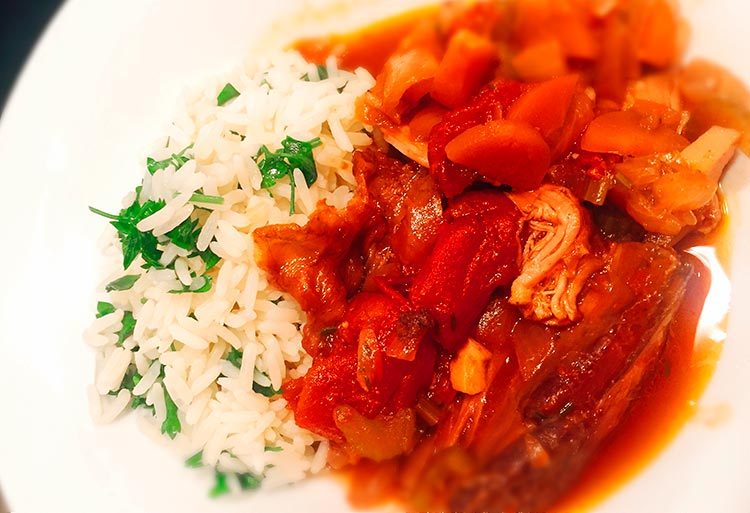 This is a Sunday meal.
It takes for-absolutely-ever; basically 3 hours start to finish, which is perfect for Sundays, and not possible any other day of the week.
I served it with parsley and rice on the side. I suggest letting everyone plate for themselves, as everyone has different opinions about the sauce to solids ratios. I prefer mine like a soup and others may wish it was all about that hunk of meat.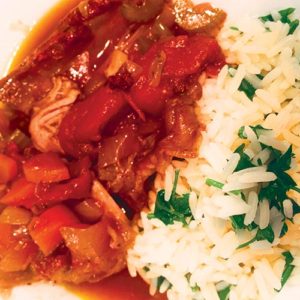 Red Wine Braised Lamb Shanks
2016-09-18 13:49:32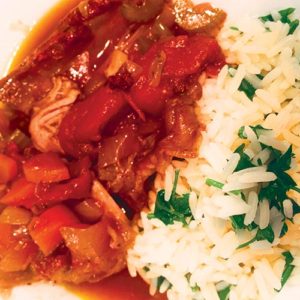 Ingredients
A large glug of olive oil
4 lamb shanks
2 large onions, sliced
1 carrot, peeled and sliced
1 stick celery, sliced
2 garlic cloves, sliced
250ml full bodied red wine
250ml lamb stock
1 can plum tomatoes
1 bay leaf
1 sprig thyme
Chopped flat leaf parsley
Instructions
Heat the olive oil in a large pan (Le Creuset if you have one!), add the lamb shanks and brown well on all sides.
Reduce the heat and transfer the shanks off to a plate. Add the onions, carrot and celery to the frying pan and cook for about 5 minutes, until starting to soften and turn golden. Add the garlic and cook for a further minute.
Pour the wine into the pan, bring to the boil and simmer for 3 mins. Add the stock and tomatoes and bring back to the boil.
Season with salt and pepper and add the bay leaf and thyme.
Put the shanks back in to the pan, nestling them into the sauce.
Cover, and cook in the oven at 320f/160c for 2 hours, turning the shanks every 30 minutes.
When ready to serve top with chopped parsley and serve over rice.
Adapted from BBC Good Food
Victoria's Kitchen http://kitchenbyvictoria.com/