A Riff on Greek Salad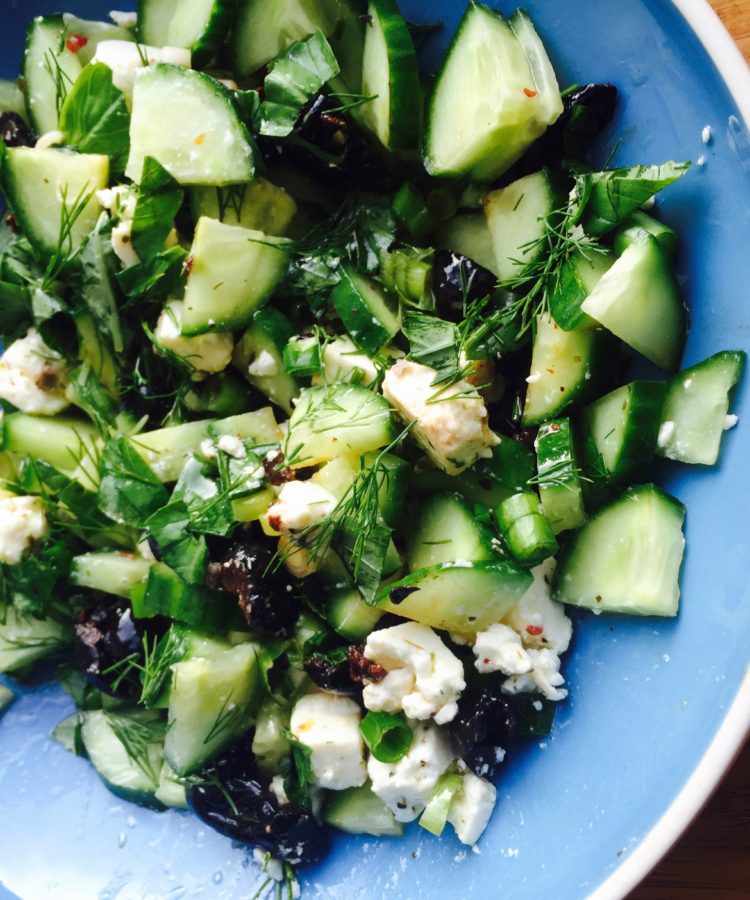 This salad was developed due to the fact that its contents resembled the contents of my fridge. We just got a new fridge (hallelujah!!), and I'm trying to clean it out as much as possible so that we really start with a clean slate.
Our old fridge was really a nightmare. The door didn't properly close because the lining was so old, so it was chilly in the flat and all the food inside was either frozen or wet.
Our landlord helpfully popped by to 'fix it'. After spending 1 hour jamming cotton balls into the lining with chopsticks, he realized he had actually made the situation worse by poking some holes in the lining. Enter… the hair dryer. He was quite confident that this would be the solution to all of our problems by melting the lining back into place. #fail.
Two weeks later, new fridge.
Anyways, I digress, back to the salad: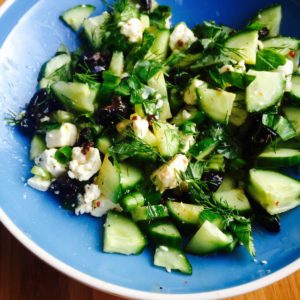 A Riff on Greek Salad
2016-11-04 15:58:53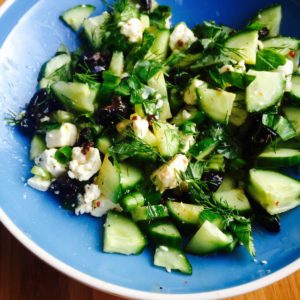 Ingredients
Half a cucumber
A large handful of feta cubes in olive oil (or regular feta, chopped into cubes)
Black oily olives, depicted
A handful of your favorite herbs, chopped finely (I used dill & basil)
2 spring onions, chopped finely
Juice of 1 lemon
A glug of extra virgin olive oil
Salt & Pepper to taste
Instructions
Chop all the ingredients and throw em all together!!
To clarify, I am aware that this is not a greek salad. It just FEELS like it could be.
Victoria's Kitchen http://kitchenbyvictoria.com/