Salmorejo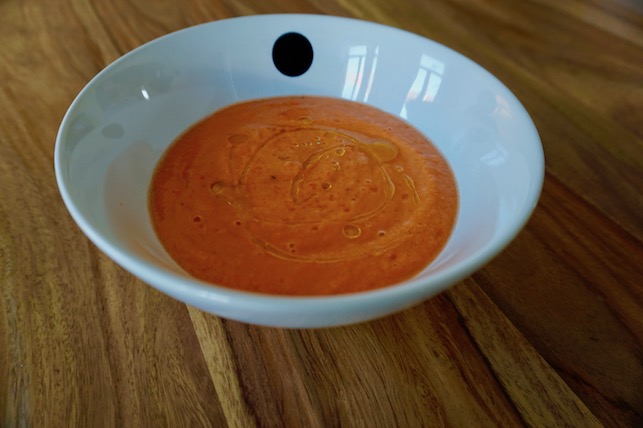 My good friend Stefan introduced me to this one, it's a great recipe from Food52, and perfect for a starter on a hot summer day. It's so light and fluffy and fresh.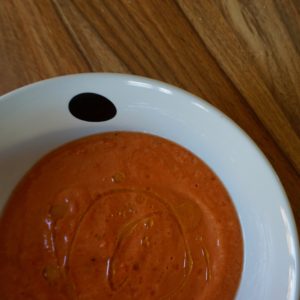 Salmorejo
2018-06-26 23:57:00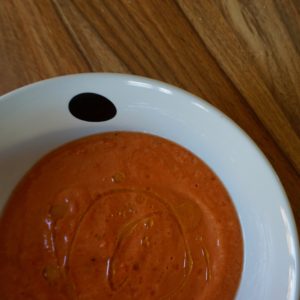 Ingredients
8-10 ripe tomatoes
2 cloves garlic
½ cup extra virgin olive oil
1/8 cup apple cider vinegar
1-2 teaspoons salt
¼ loaf white bread
Instructions
Quarter the tomatoes and blend with a hand blender until tomatoes are smooth.
Cut the bread into small chunks, add it to the blended tomatoes and stir, so that bread is completely saturated. Let it sit to soak up the tomatoes for a few minutes. Chop garlic and add to the bowl.
Blend again and slowly pour in extra virgin olive. Add salt and vinegar, and continue blending. Taste and finish off with more salt or olive oil until you like the taste and consistency.
Chill until you are ready to eat, and serve with toppings of your choice (a bit of jamon, a bit of chopped boiled egg, or like us, just olive oil!).
Adapted from Food52
Victoria's Kitchen http://kitchenbyvictoria.com/