Southwestern Black Bean Burgers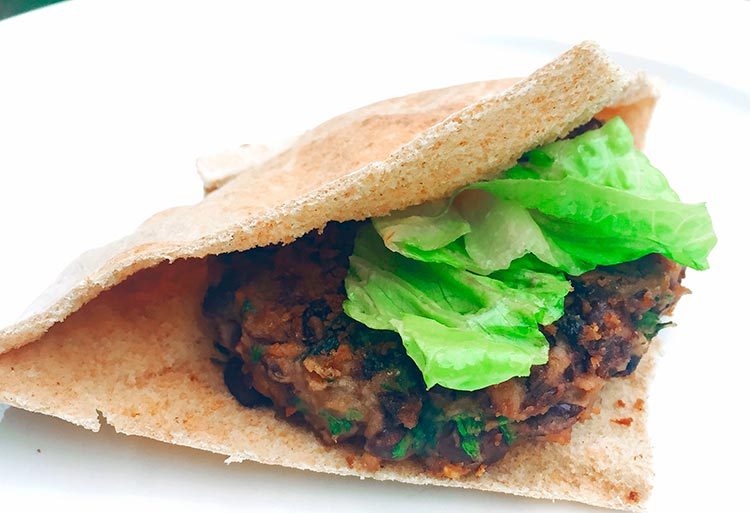 I love a bean burger. I honestly prefer them to real burgers.
Of course, there is really no grill option for bean burgers in the same way as there is for real meat, but do you really care?
Black beans are my protein of choice, and Belgium really needs to stock up, because right now they are a rare commodity.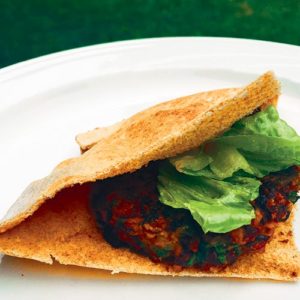 Southwestern Black Bean Burgers
2016-08-28 12:05:36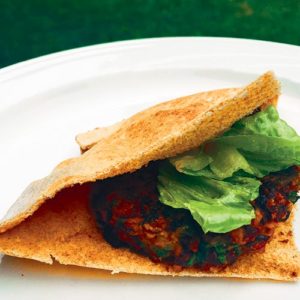 Serves 4
Ingredients
2 15oz cans of black beans (regular sized cans)
4 tbsp mayonnaise
A handful of cilantro/coriander leaves
2 tbsp bread crumbs (or panko if you can find it)
1 spoonful of hot red pepper sauce (depending on your preferences)
2 tsp ground cumin
Salt & pepper
Lettuce slices to serve
4 mini pitas, warmed
1 cup of salsa, to serve
Avocado slices, to serve
Instructions
In a large bowl, using a potato masher or a fork, mash the beans with the mayonnaise until almost smooth, but leave some lumps. Stir in the cilantro, bread crumbs, hot sauce, cumin, salt and pepper, and mix well.
Shape the bean mixture into burgers (you'll have about 6-8 small burgers).
Heat a skilled over medium heat, and add a small amount of vegetable oil to the pan. Cook the burgers until browned on each side.
Slide into the pitas and top with lettuce, salsa, and avocado.
Done! You could serve with a large green salad, or fresh corn on the side.
Adapted from Good Housekeeping
Adapted from Good Housekeeping
Victoria's Kitchen http://kitchenbyvictoria.com/