Spicy Korean Beef & Vegetable Soup (Yukgaejang)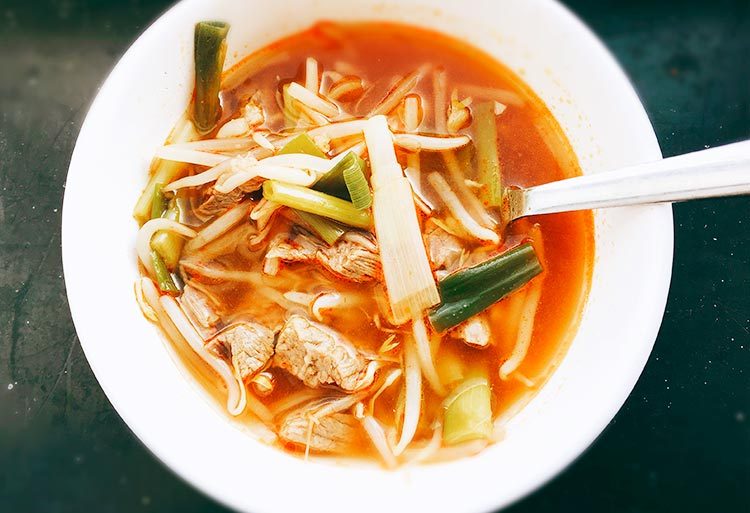 I love Maangchi!
This soup is delicious, although I've adapted it a bit from Maangchi's original recipe. Mainly because one key ingredient is missing in my version- a mountain vegetable called Fernbrake. It is missing because first of all I can't find it, and second of all it makes me think of the thing I hate most in the world.
You should watch Maangchi's original video for this, it's so good.
I totally love the beef and vegetable combination, and the spicy heartiness of the soup. I inhaled it over the course of 2 days.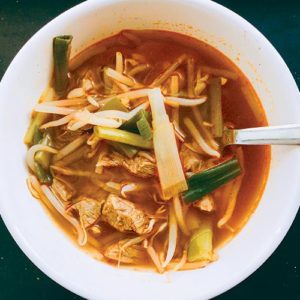 Spicy Korean Beef & Vegetable Soup (Yukgaejang)
2016-10-17 13:15:19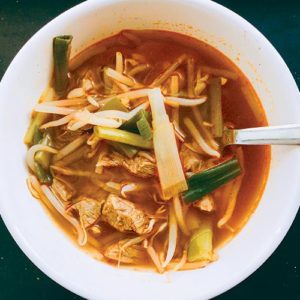 Ingredients
1 pound beef brisket, cut into several pieces along the grain 3 inch long, soaked in cold water for 10 to 20 minutes, washed, and drained
4 dried shiitake mushrooms
1 medium onion, cut in half and peeled
Roughly 3 cups mung bean sprouts, washed and strained
14-16 green onions, cut into 2½ inch long pieces
8 cloves of garlic, minced
Sauce
1 tablespoon Korean hot pepper paste (gochujang)
1 tablespoon salt
1 tablespoon soy sauce
1 table spoon sesame oil
1 tablespoon olive oil (or any cooking oil)
Instructions
In a large pot, bring 12 cups of water to a boil. Add the beef along with the dried shiitake mushrooms and the onion.
Cook for 1 hour over medium high heat. (If you have a slow cooker you can of course do this over slower heat for a longer period of time- this would be ideal.)
While it boils, make the seasoning sauce and prepare the vegetables
Combine the sauce ingredients in a bowl and mix it well. Cover with plastic wrap and set aside.
Put the mung bean sprouts, green onions, and garlic in a large bowl.
After an hour, check the beef to be sure it's tender by ripping a piece with your fingers. When it's done, remove the beef, onion, and mushrooms with a slotted strainer. Let the beef and mushrooms cool down and discard the cooked onion.
Mix the vegetables with the seasoning sauce by hand until well incorporated. Add to the boiling stock.
Cover and cook 20 minutes over medium high heat until the vegetables are cooked through and tender, but not mushy.
Slice the mushrooms and pull the beef apart into strips. Add to the boiling soup and cook another 10 minutes.
Remove from the heat, and serve with rice.
Victoria's Kitchen http://kitchenbyvictoria.com/