Spinach and Leek Soup with Sausage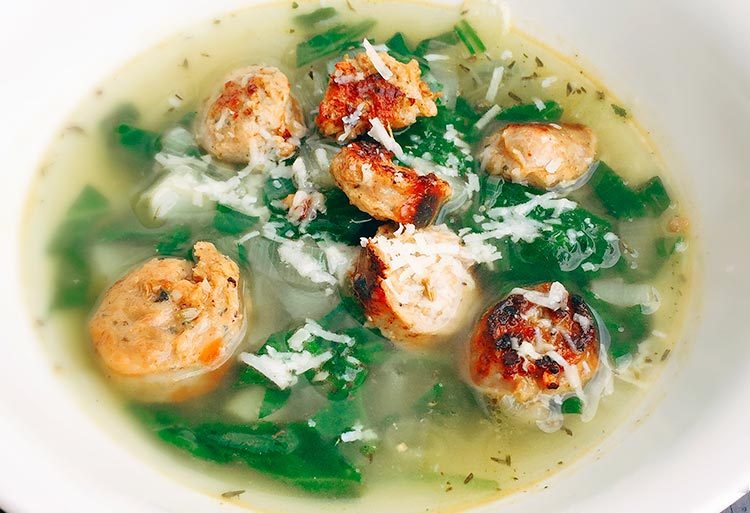 This soup will change your life. It takes 15 minutes to prepare, and is made with only a few ingredients. Use the highest quality ingredients you can find, subtle tastes matter for simple dishes.
You could also add small pasta or rice to this tor white beans if you are in the mood.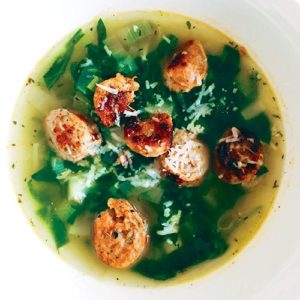 Spinach and Leek Soup with Sausage
2016-05-15 13:00:25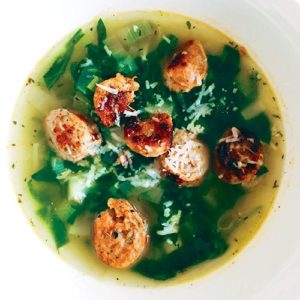 Serves 2
Ingredients
Olive oil
200 grams spinach
2 medium leeks
1.5 liters broth
6 small Italian sausages
1 tsp thyme
Pinch of cayenne
Black and white pepper & salt
1/2 cup grated parmesan
Instructions
Wash and chop the leeks (soak in cold water if you need to get the excess dirt off). Sautée in olive oil and salt for 5 minutes or so on a medium heat. Don't let them brown just allow them to get sweet and let off some liquid.
While the leeks are cooking, wash and chop the spinach, and put the 6 sausages in a frying pan on high heat, until they are brown all over.
Once the leeks are ready, add a teaspoon of dried thyme and a pinch of cayenne. Stir around to coat, then pour in the broth and add the spinach. Turn down the heat and allow the soup to simmer on a very low heat. Add black and white pepper and salt to taste.
Once the sausages are brown, remove them from the heat and slice. If they are not fully cooked in the middle just throw them back in the pan so they brown evenly.
When you are ready to serve, but some grated parmesan in the bottom of your bowl, top with soup, and top with some sausage slices.
Victoria's Kitchen http://kitchenbyvictoria.com/