Spring Vegetable Soup with Pistachio Pesto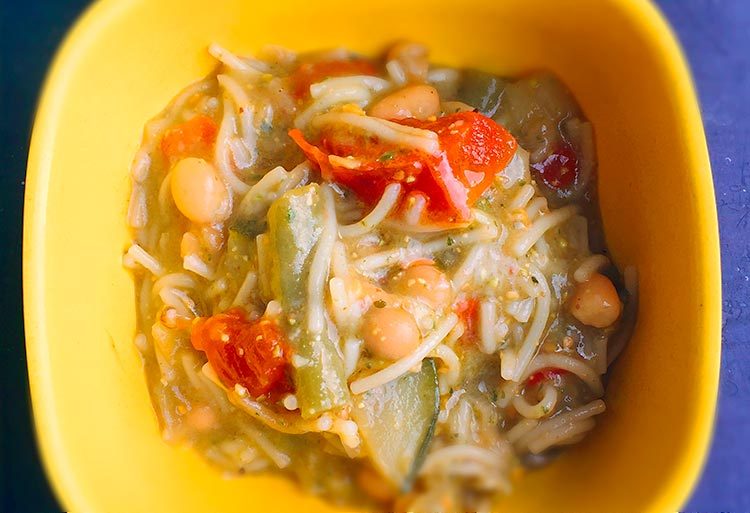 I'm in a big pistachio pesto mood. It just goes with everything. Smear it on a piece of toast. Put it on pasta. Put it in soup. Eat it with a spoon.
The soup is really versatile you can basically throw anything in there.
If you really want to make something special out of this for dinner make the 'no-knead bread' on the side!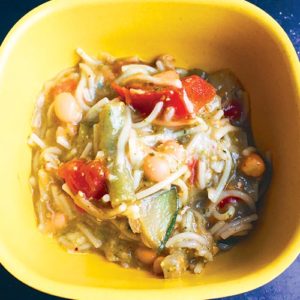 Spring Vegetable Soup with Pistachio Pesto
2016-09-18 13:45:56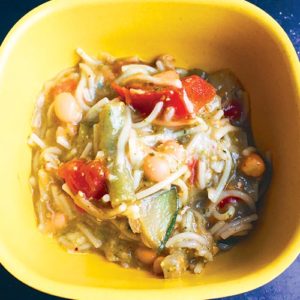 Ingredients
A large glug of olive oil
2 leeks, washed and chopped
A handful of green beans, chopped
1 large courgette diced
1.2l hot vegetable or chicken stock
3 vine-ripe tomatoes, chopped
1 400g can cannellini beans
A handful of vermicelli
For the pesto
25g pack basil
1 garlic clove, crushed
25g pistachios
25g Parmesan
2 tbsp olive oil
Instructions
Heat the oil, then fry the leek until softened. Add the green beans and courgette, then pour in the stock and season to taste. Cover and simmer for 5 mins.
Meanwhile, make the pesto: put the basil, garlic, nuts, Parmesan, oil and ½ tsp salt in a food processor, then blitz until smooth.
Stir the tomatoes, cannellini beans and vermicelli into the soup pan, then simmer for 5 mins more until the veg are just tender. The soup and pesto can now be chilled for up to a day.
Reheat the soup, if necessary, then stir in half the pesto. Ladle into bowls and serve with the rest of the pesto spooned on top. Eat with chunks of crusty bread.
Adapted from BBC Good Food
Victoria's Kitchen http://kitchenbyvictoria.com/