Swedish Dream Cookies (Drommar)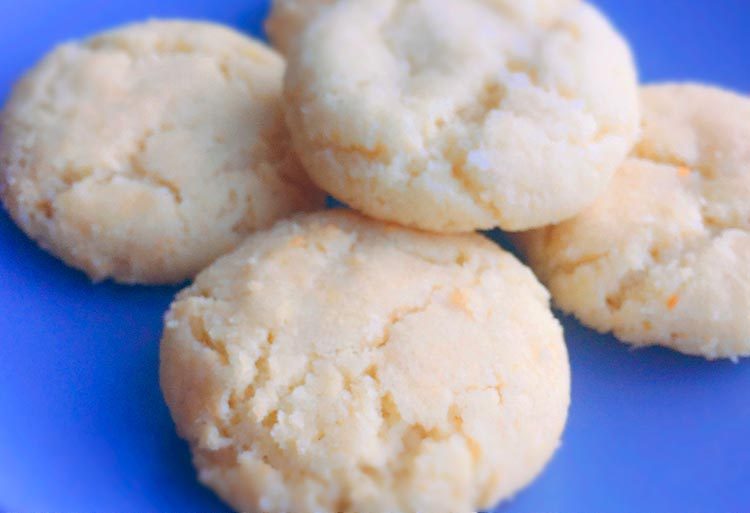 These cookies are legitimately like a dream.
They are painfully difficult to describe.
Picture a combination of a sugar cookie with a texture you just can't identify- it's melt in your mouth yet crispy. The secret is an ingredient called bakers' ammonium, which you can find in pharmacies sometimes, but it's not that easy to come by. I found mine in Bulgaria during my last visit and stocked up big time.
Ever since the first day I tasted these I've been wanting to bake them. Thank you Diane for the recipe!!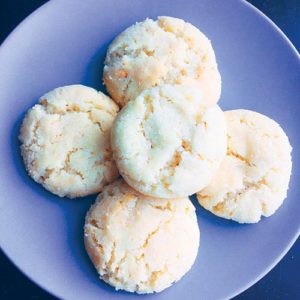 Swedish Dream Cookies (Drommar)
2016-09-18 13:53:40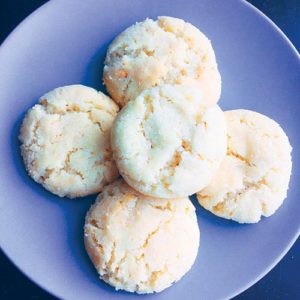 Ingredients
2 cups all-purpose flour
1/2 teaspoon salt
2 sticks (1 cup) unsalted butter, softened
1 1/4 cups sugar
1 teaspoon crushed ammonium carbonate (also called baker's ammonium)
1/2 teaspoon almond extract
1 1/2 cups sweetened flaked coconut
Instructions
Sift together flour and salt.
Beat together butter and sugar with an electric mixer until pale and fluffy. Beat in ammonium carbonate and almond extract until combined well. Mix in flour mixture at low speed just until blended, then stir in coconut. Form dough into a disk and chill, wrapped in plastic wrap, until firm, about 1 hour.
Preheat oven to 300°F.
Roll dough into 1-inch balls and arrange 1 inch apart on greased baking sheets.
Bake cookies in batches in upper third of oven until pale golden around edges, 18 to 22 minutes. Transfer cookies to a rack to cool.
Adapted from Gourmet
Victoria's Kitchen http://kitchenbyvictoria.com/