Swedish Visiting Cake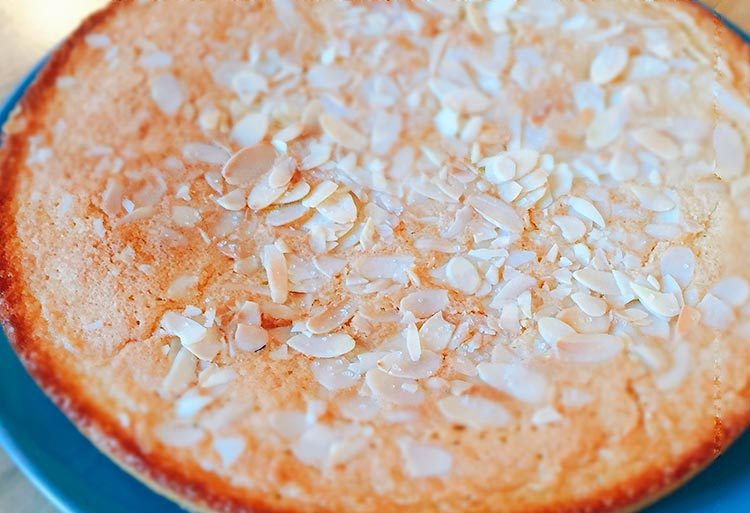 This is the most reliable cake ever. Think of it more as a giant marzipan cookie. The recipe is from Dorie Greenspan, a Connecticut native!! I can confidently say it's the most reliable dessert you can make.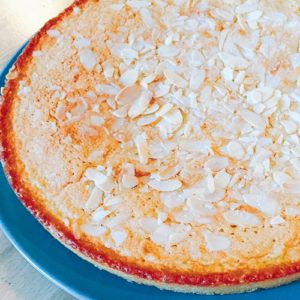 Swedish Visiting Cake
2016-05-25 15:28:11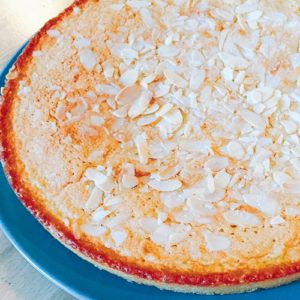 Serves 8
Ingredients
1 cup/ 225g sugar, plus extra for sprinkling
Grated zest of 1 lemon
2 large eggs
1/4 teaspoon salt (a pinch)
1 teaspoon pure vanilla extract
1/2 teaspoon pure almond extract
1 cup/ 226g all-purpose flour
8 tablespoons/ 113g unsalted butter, melted and cooled
A handful of sliced almonds
Instructions
Center a rack preheat oven to 350 F. Butter a 9-inch cake pan.
Blend the zest and sugar together with your fingertips until the sugar is moist and aromatic. Whisk in the eggs one at a time until well blended. Whisk in the salt and the extracts. Switch to a rubber spatula and stir in the flour. Finally, fold in the melted butter.
Scrape the batter into the pan. Scatter the sliced almonds over the top and sprinkle with a little sugar. If you're using a cake pan, place the pan on a baking sheet.
Bake the cake for 25 to 30 minutes, or until it is golden and a little crisp on the outside; the inside will remain moist. Remove the pan from the oven and let the cake cool for 5 minutes. Serve warm or cooled, turned out onto a serving plate.
Adapted from Doris Greenspan
Victoria's Kitchen http://kitchenbyvictoria.com/