Vanilla Kipferl (German vanilla sugar cookies)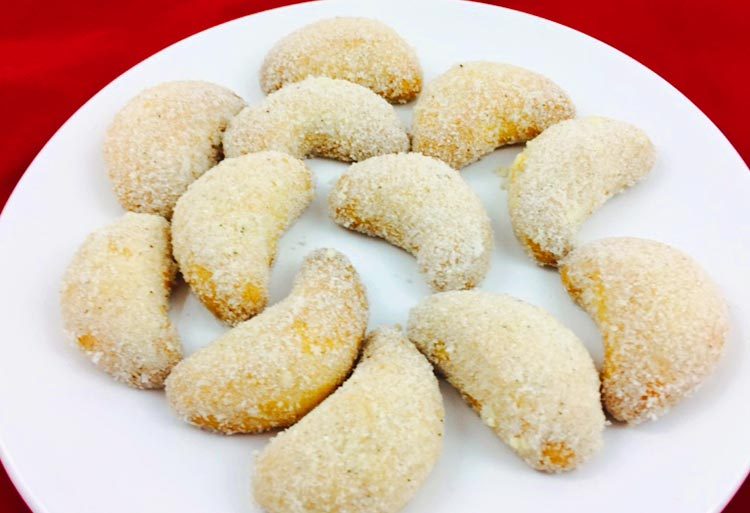 Part I of the German Christmas cookie series!!
There will be 4 parts to this series. All recipes are property of Felix, as he transcribed them and decorated them at a very young age.
These are very delicate delicious vanilla sugar cookies.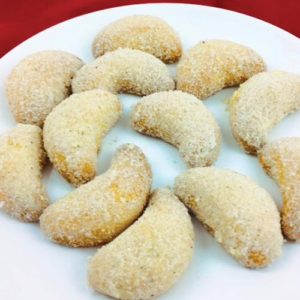 Vanilla Kipferl (German vanilla sugar cookies)
2016-12-10 16:53:28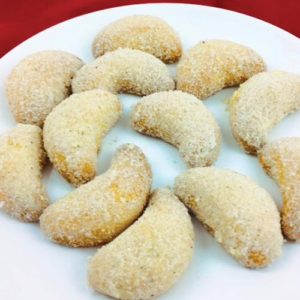 Ingredients
300g white flour
250g butter
125g sugar
3 egg yolks
125g ground almonds
2 packets of vanilla sugar
A few spoonfuls of powdered sugar
Instructions
Mix together the flour, butter, sugar, egg yolks, and almonds (do it with your hands).
Leave the dough for 1 hour in the fridge.
After an hour, take the dough out of the fridge, and form tiny little horns.
Bake at 180c for 15 minutes (ish), or until they are slightly golden, but not too much.
Once out of the oven, throw them 4 at a time, face down, into a bowl filled with vanilla sugar & powdered sugar.
Set aside and let cool.
Victoria's Kitchen http://kitchenbyvictoria.com/