Zucchini Salad with Lemon & Sunflower Seeds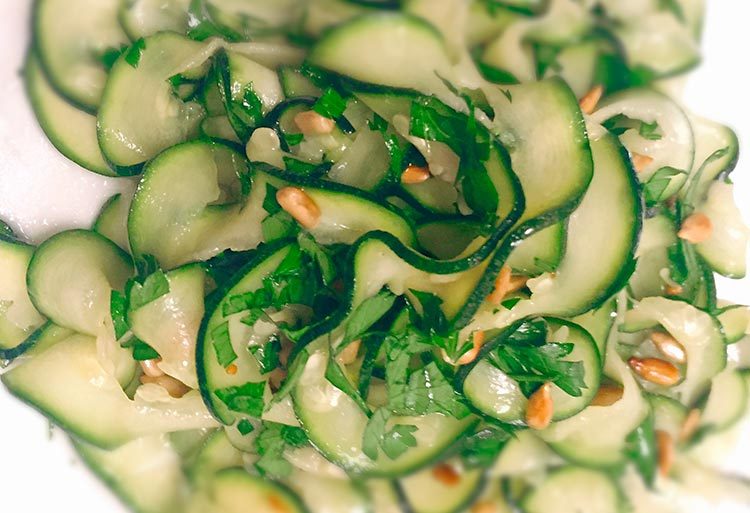 Zucchini noodles are revolutionary. Whatever you call them, zoodles, courgetties, zucchini spaghetti.
They are a healthy and filling alternative to real pasta when served as a main, but also a really nice light salad served as a first course.
Ideally, you own a spiraliser. If not, go on amazon and buy one right now, it'll be the best 25 bucks you've ever spent. If you don't have one, just use a vegetable peeler to peel the zucchini the long way.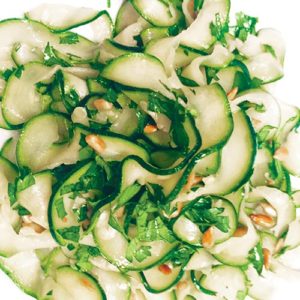 Zucchini Salad with Lemon & Sunflower Seeds
2016-08-28 11:55:28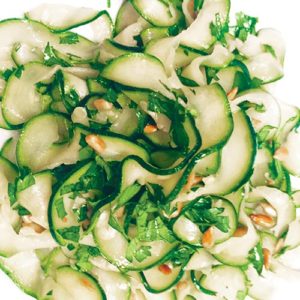 Ingredients
4 small or 2 large zucchini/courgettes
Juice of half a lemon
A handful of toasted sunflower seeds
A large handful of parsley
Salt & pepper
Instructions
Make the zucchini/courgettes into noodles using a spiraliser or vegetable peeler, into a large bowl (not your serving bowl).
Add a liberal amount of salt, and rub over all the noodles with your hands.
Let sit for 15 minutes, until it starts to let off some liquid. Add the lemon juice and let sit in the fridge for another 10 minutes.
When ready to serve, take out and mix in parsley & toasted sunflower seeds.
Victoria's Kitchen http://kitchenbyvictoria.com/